Essentials
Geniale
Sfrenato
Disarmante
---
Parola chiave: GENIALE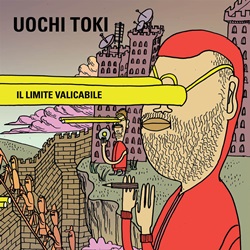 Uochi Toki – Il Limite Valicabile
Etichetta: La Tempesta Dischi
Gli Uochi Toki tornano in scena con un doppio CD, Il Limite Valicabile, con lo scopo di fare ordine nel rap.
In Un Disco Rap, Rico e Napo si divertono a smantellare il genere, analizzandone ogni componente fino a metterne in luce il vero ''limite valicabile'' che solo un vero rapper riesce a percepire.
Le basi, caratterizzate da sonorità elettroniche, sono molto frammentate e non sovrastano il lento e scandito cantato, ritrovando la loro funzione di semplice accompagnamento come avveniva nell' old school.
In La fine dell'era della comunicazione, si passa dalla teoria alla pratica. Ora l'obiettivo diventa quello di mostrare come si comunica, non solo attraverso le parole, ma anche con suoni e rumori. Le basi adesso diventano preponderanti, più scure e costituite soprattutto da fischi, vibrazioni e interferenze elettriche.
Che dire ancora di questo affascinante lavoro? I due tornano in scena sempre in gran forma e sempre pronti a ricordarci come si fa rap.
[© Lorenzo Molino]
---
Parola chiave: SFRENATO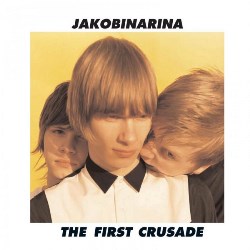 Jakobínarína – The First Crusade
Etichetta: 12 Tónar, Regal/EMI
Sono tanti, sono islandesi, sono giovani e sono rumorosi. Jakobínarína è un progetto durato poco, un solo album, ma che è riuscito a destare l'attenzione della EMI e di NME. Vetrine importanti, che non spesso si affacciano dalle parti dell'isola dei geyser, complice anche una scena musicale forse non così ben collegata con il resto del Continente.
Oggi parliamo di The First Crusade (2007), l'unico lavoro discografico della band. Ma che LP! Aggressivo, veloce, con un ritmo sfrenato e delle schitarrate pop-punk da concerto in cui nessuno ha voglia di fermarsi e quasi tutti, invece, di muoversi e beccarsi spallate. A vederli quasi sembra di non poterli prendere veramente sul serio, in particolar modo il cantante Gunnar Bergmann, un ragazzino biondino con un'ultra-inaspettata voce profonda da uomo già bell'e vissuto.
Nonostante la non ignorabile e parziale mancanza di originalità, gli Jakobínarína hanno lasciato sulla loro strada un album molto divertente e piacevole da ascoltare e da ballare. Vi piacciono i Franz Ferdinand più irrequieti e le melodie alla Art Brut? Non potete permettervi di perdere questo album.
Compiti a casa: prestare particolare attenzione a His Lyrics Are Disastrous, 17, This Is An Advertisement e I'm A Villain. E se siete tra coloro che odiano il lunedì, andate anche su Monday I'm In Vain, "because there will be / a dance revolution!".
[© Federico Plantera]
---
Parola chiave: DISARMANTE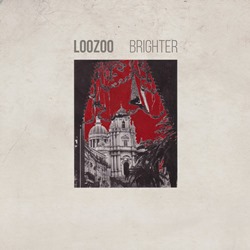 Loozoo – Brigther
Etichetta: Seahorse Recordings / Audioglobe
Distorsione, massimalismo, aliasing, audio-degrade, alla ricerca di un suono incisivo e potente, pieno di sub-frequenze e groove ipnotici: stiamo parlando dei Loozoo, duo techno-ambient alle prese con la loro ultimissima fatica intitolata Brigther.
Immaginate di ritrovarvi in una fitta nebbia, è notte fonda, e l'unico modo per uscirne è affidarvi al vostro orecchio: finireste per ritrovarvi nel bel mezzo del nulla, magari risucchiati da quel vortice sonoro che rappresenta, se non altro, il vostro unico punto di riferimento. Un disco anticonvenzionale che spazza via la forma canzone trasformando le sue 8 tracce in perfette dimostrazioni di disagio, un evidente gusto per l'orrido e il malsano.
Mentre Pecore e Storm vince il premio come "brano più folle del disco" grazie al suo belante inizio, Fea la nav dimostra di far davvero sul serio: groove incessante e sound impetuoso arricchiti da una voce dal timbro afroamericano, combinazione efficace che ricorda vagamente il buon vecchio Death Grips.
[© Loris Taraborrelli]