Essentials
Indeciso
Meditativo
Acerbo (in senso buono)
---
Parola chiave: INDECISO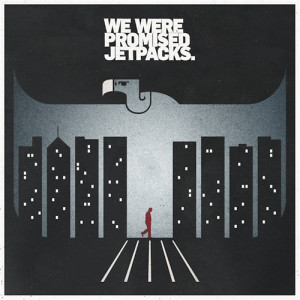 We Were Promised Jetpacks – In the Pit of the Stomach
Etichetta: Fat Cat Records
Il gatto ciccione, ancora una volta, ha per le zampe qualcosa di notevole e importante. L'unico problema è che, per tutto il secondo lavoro dei We Were Promised Jetpacks, si è pervasi da questo senso di indecisione che ti lascia un po' qui e un po' lì, tra lunghi strumentali e attesi climax che solo in poche occasioni arriveranno. Più che altro perché ti vengono letteralmente sbattuti in faccia direttamente dal primo secondo della prima traccia: da Circles and Squares fino a Human Error e Pear Tree, i WWPJ alternano riff rabbiosi e ripetuti di chitarre distorte a stacchi di batteria veloci e aggressivi, corroborando il tutto con la voce un po' metallica di Thompson (e col suo palese accento di Edimburgo).
Ci si ritrova così In the Pit of the Stomach (alla bocca dello stomaco, ndr), per davvero, aspettando qualcosa che potrebbe – come anche non potrebbe – arrivare, in un equilibrio che viene tuttavia preservato e rende il secondo LP dei WWPJ un bell'album indie/post-punk con cui passare tre quarti d'ora della giornata. Compiti per casa: da ascoltare tassativamente Through the Dirt and the Gravel, Picture of Health e Boy in the Backseat.
[© Federico Plantera]
---
Parola chiave: MEDITATIVO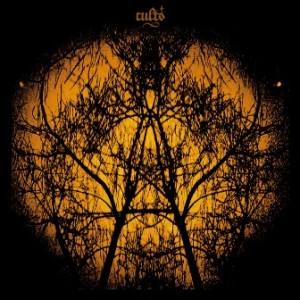 Culto – Culto II
Nel bel mezzo del cammin di nostra vita, mi ritrovai nei meandri di un'antica cattedrale: si svolge dinanzi a me una manifestazione pagana, una sorta di rito religioso dominato dal lugubre suono del synth seguito dall'enigmatico arpeggio di chitarra.
Il Culto, duo drone/doom vastese composto da Angelo "Xunah" Mirolli e Simone D'Annunzio, è un progetto meditativo: il "Culto" è ciò che percepisce l'ascoltatore e ciò che spinge la band a creare. Un'immagine semiotica che accomuna chi entra in contatto con il progetto e chi ne fa parte.
Eccelsa la capacità di riempire lo spazio e lo spettro acustico con soli due strumenti, chitarra e synth. Due suoni distinti all'interno di una composizione minimale rappresentano l'arma vincente, il mezzo con cui isolare l'ascoltatore che brancola nel buio. La pecca però sta nella monotonia degli arrangiamenti di chitarra che potrebbe, sebbene sia una scelta stilistica, trasformarsi in un'arma a doppio taglio.
[© Loris Taraborrelli]
---
Parola chiave: ACERBO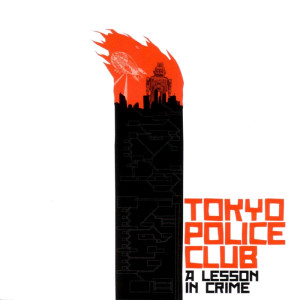 Tokyo Police Club – A Lesson In Crime
Etichetta: Paper Bag Records

Di lezioni se ne imparano sempre, qualunque cosa si faccia nella vita. Quella che abbiamo imparato con i Tokyo Police Club è che anche in Canada con l'indie ci sanno fare e che in diciotto minuti puoi far capire a tutti da dove vieni (musicalmente), chi sei e dove vuoi andare.
E' così che A Lesson In Crime si configura come il manifesto di una band che, a partire dalla voce del bassista David Monks – in pieno stile Julian Casablancas – fino alle sonorità palesemente un po' lo-fi da EP di debutto, esordisce nel 2006 con un album breve, ma d'effetto. Ed è così che, nel giro di un anno, i quattro ragazzi di Newmarket (Ontario) si esibiscono al Coachella, al Lollapalooza, a Glastonbury e al Reading and Leeds Festival.
Il suono della chitarra è grezzo, quello del basso forte e distorto, si picchia sul rullante e si accarezzano le tastiere. Il primo lavoro dei TPC può sembrare un po' acerbo, ma il frutto sembra destinato a maturare. E così sarà, spostando però la band su sonorità che potremmo accostare ai primi The Wombats. Compiti per casa: prestate particolare attenzione a Cheer It On e a Shoulders & Arms. Qualora poi doveste decidere di ascoltare, consecutivamente, Nature of the Experiment e If It Works… beh, avreste sicuramente fatto "cosa buona e giusta" (cit.).
[© Federico Plantera]