Tra i più brillanti ed espressivi violinisti della scena musicale contemporanea, in grado di combinare la tradizione armena con influenze mediorientali ed europee, dalla musica classica al rock, dopo il grande successo della prima apparizione italiana sul palco del Primo Maggio a Roma Ara Malikian torna in Italia per una serie di concerti-performance accompagnato dalla sua band.
Enfant prodige, Ara Malikian inizia a suonare il violino sin da piccolo, guidato dal padre.
Il suo talento è presto riconosciuto ma la guerra civile nel suo paese d'origine, il Libano, costringe il giovane artista a lasciare la patria.
A dodici anni Malikian si esibisce nel suo primo importante concerto e due anni dopo è il più giovane studente ammesso alla prestigiosa scuola di musica ad Hannover, in Germania.
I suoi studi si allargano al teatro, frequentando la Guildhall School of Music & Drama a Londra.
Nel frattempo, procedono i suoi approfondimenti al violino ed inizia a comporre i primi brani, in collaborazione con numerosi compositori contemporanei.
Le sue esibizioni dal vivo sono delle vere e proprie performance, in grado di incantare il pubblico con la magia violino.
"The Incredible Story of Violin" è l'ultimo lavoro di studio pubblicato nel 2017, un disco variegato e variopinto, nel quale emerge tutto lo straordinario talento di Ara Malikian, sia come esecutore che come compositore.
Interamente scritto da Ara, l'album è un irresistibile melting pot di generi musicali diversi, eseguiti con l'impeccabile tecnica che contraddistingue l'artista, specchio perfetto dell'affascinante e coinvolgente personalità di un violinista e musicista eccelso.
Da questo ultimo lavoro nasce "The Incredible World Tour of Violin", un lungo tour che ha portato l'artista di origini armene ma di stanza a Madrid in oltre 176 concerti, la maggior parte dei quali esauriti, per quasi 300.000 biglietti venduti in tutto il mondo.
Dopo essersi esibito, con la super band che lo segue da anni, nei più importanti e prestigiosi teatri ed auditorium del mondo, Ara Malikian, che si è presentato al pubblico italiano con la prima apparizione sul palco del Primo Maggio a Roma ed il successivo tour a novembre dello scorso anno, torna in Italia per una serie di concerti-performance.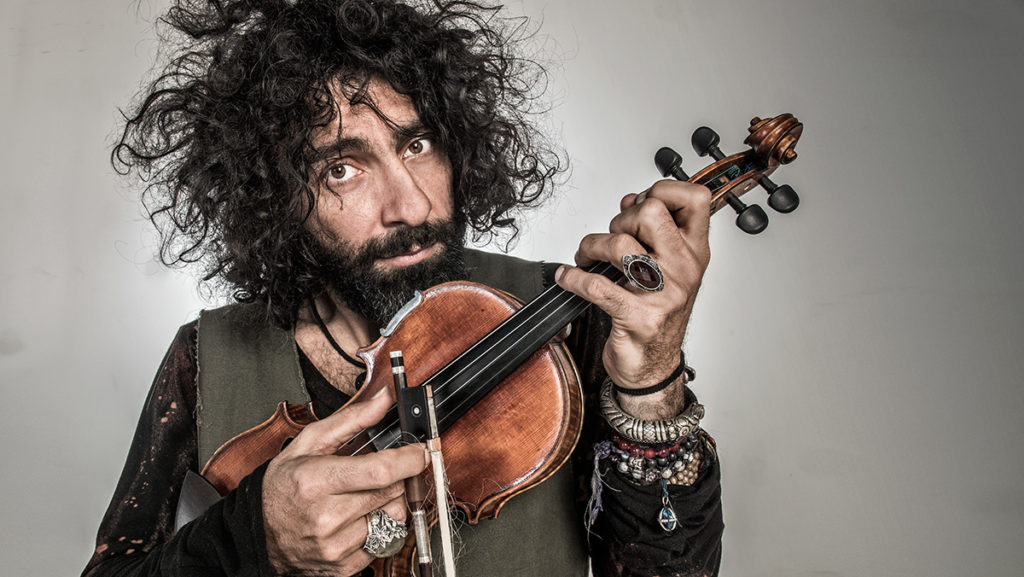 Date del tour 2018:
11 dicembre 2018 – Teatro Obihall, Firenze
13 dicembre 2018 – Auditorium Conciliazione, Roma
17 dicembre 2018 – Teatro Colosseo, Torino
18 dicembre 2018 – Teatro Politeama, Genova