Milano, 06 marzo 2019
Il Circolo Ohibò di Milano ospita una delle date italiane con cui i Toy, band inglese di stanza a Brighton, portano sul palco la loro ultima fatica, il loro quarto album uscito in questo 2019 e intitolato "Happy in the hollow".
Influenze del passato, perlopiù dalle tinte oscure, caratterizzano la loro musica, che oscilla tra una struttura da rock psichedelico e chitarre riverberate in stile shoegaze, tra i ritmi leggeri dell'indie rock e inserti più elettronici che richiamano gli anni Ottanta.
I Seraphic Eyes, power trio biellese dalle intenzioni aggressive che partono da una base molto grunge, aprono la serata all'insegna di un rock immediato e da headbanging prolungato.
Alternano suoni voluminosi e disimpegnati di chitarra e batteria, evoluzioni e aspetto più glamour, pezzi del proprio repertorio e una cover dei Nirvana.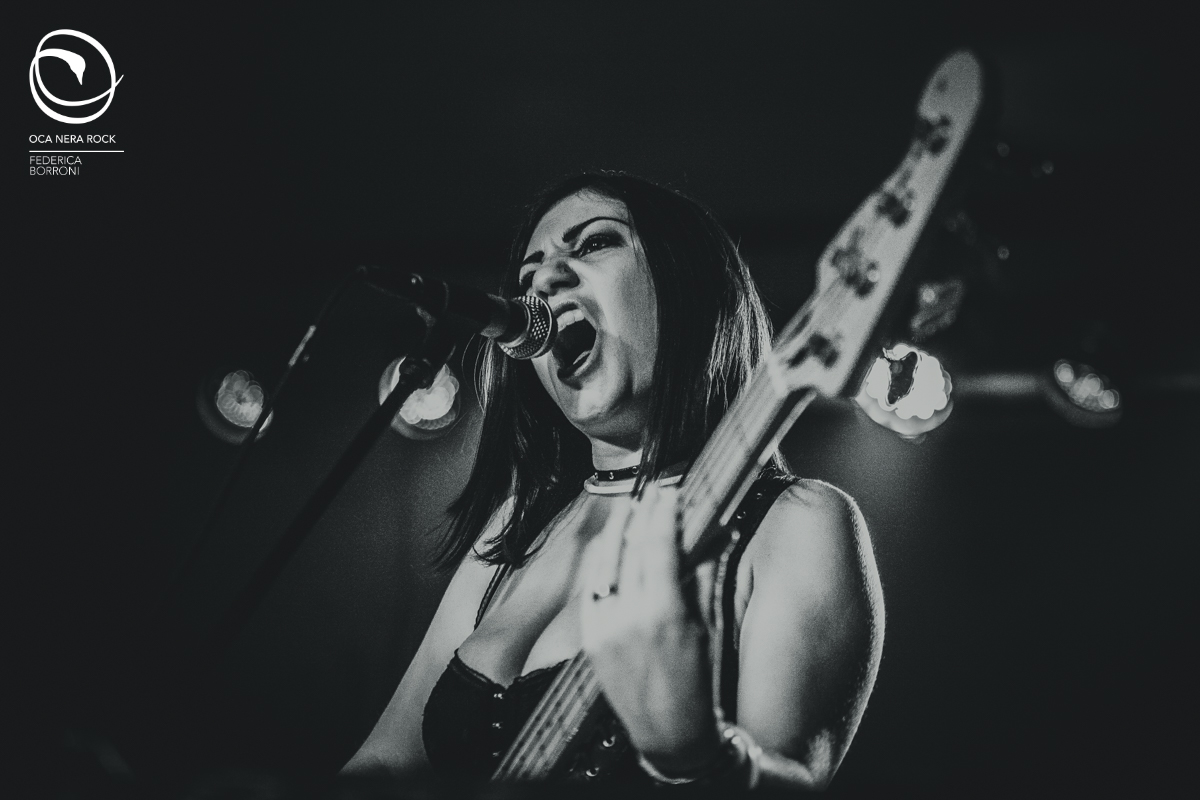 Fuoriescono dal buio i Toy, sfoderando subito un basso dal tempo agitato, circondato da ipnosi new wave, e si approcciano ai microfoni con voci sommesse e un basso profilo.
Salgono presto gli echi psichedelici di tastiere i riverberi di chitarre che si aprono e si illuminano, giocando con il tempo che viene reinterpretato e abbandona la sua caratteristica primaria di grandezza costante.
Spingono anche coi pezzi nuovi, come 'Sequence one', traccia di apertura del disco.
La voce fa capolino senza prendere il sopravvento, mentre i brani dei Toy sono guidati dall'evoluzione delle linee blande e sfumate del suono.
Sferzate veloci di basso-batteria appaiono come una contemporanea riverenza ai fasti del post punk, le tinte più dark non vengono spinte a profondità troppo buie.
Estraggono con parsimonia qualche voluminoso agglomerato di suoni, a fare da contraltare a pezzi che rallentano, effettati e patinati e nobilitati dalla spinta di qualche colpo basso.
Hanno una presa maggiore, i Toy, quando i ritmi si fanno incalzanti, ma viene un po' meno la particolarità della loro costruzione.
Provando a tirare parzialmente le somme, il bilancio è quel mix equilibrato tra diversi stili che ci saremmo aspettati: meno shoegaze, più indie rock del recente passato, psichedelia a sprazzi, post punk e new wave a corrente alternata ma dalla spinta consistente.
Hanno un piglio delicato più che rude o greve, anche quando strattonato in modo psichedelico il finale di alcuni pezzi.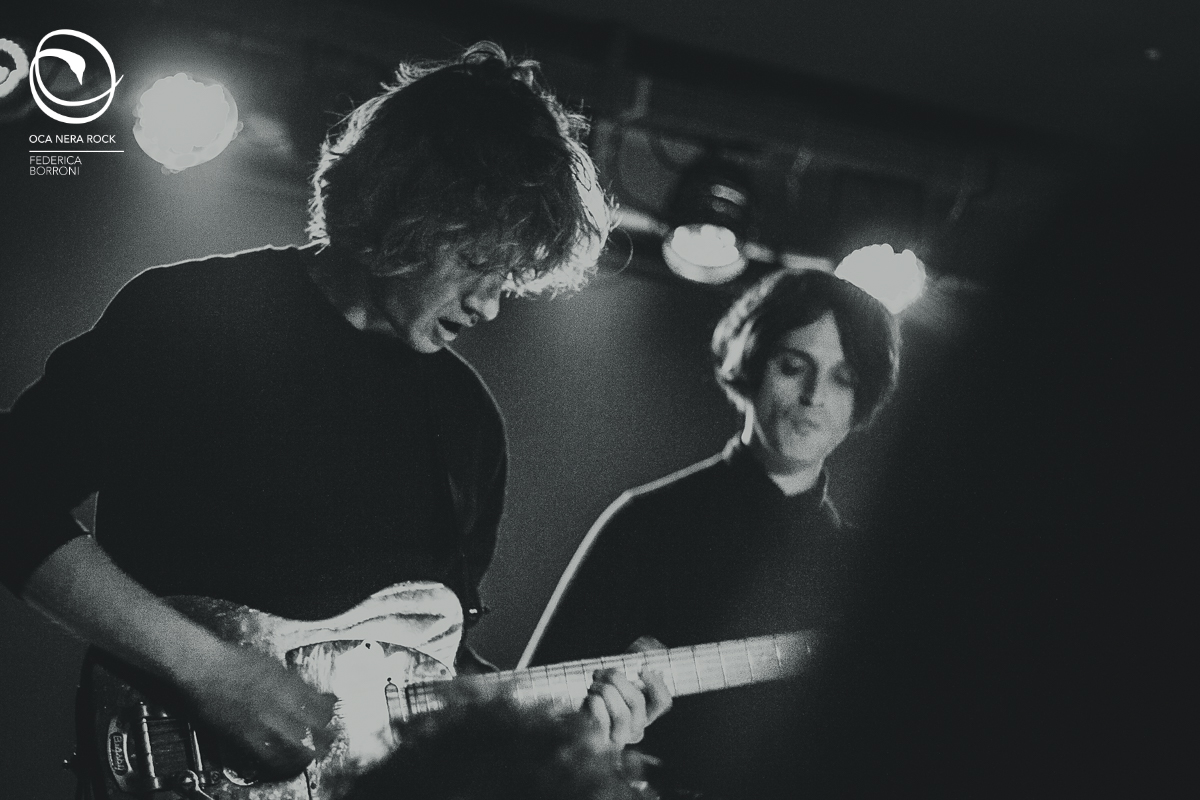 Non sono le frequenze a essere distorte, ma il tempo a dilatarsi e accelerare, come accade in maniera sublime su una pazzesca 'Join the dots', priva di continuità temporale ed esasperata nei suoni. È come se i Toy facessero salire la nebbia, a volte con funzione analgesica, a volte neurostimolatrice. Con accostamenti distonici raggiungono risultati assolutamente armonici, dall'effetto finale che ha una gradevolezza e un comfort quasi pop.
La chiusura del concerto si staglia su una sequenza finale senza respiro, quattro pezzi slegati e disorientati chiusi da una carichissima deflagrazione finale, potenziata dall'aggiunta di una terza chitarra, per poi concedere un breve encore ordinato e quadrato, dalla struttura più regolare.
I Toy dimostrano di saper sviluppare diversi filoni in maniera originale e che non si aggrappa ai richiami del passato, creando pregevoli atmosfere cupe e sotterranee.
---
Per vedere la gallery completa della serata clicca qui.