Serata a tinte rock e metal con Isola Rock 2022
Sul palco dell'Area EXP di Cerea i Temperance, Eternal Idol e Lionsoul
Ormai da anni Isola Rock è un appuntamento fisso per gli appassionati del rock/metal. Organizzata dall'associazione I Butei, la manifestazione si propone un duplice e nobile scopo: la promozione delle band rock/metal underground e la raccolta fondi a scopo benefico.
Sulla scia del successo che gli eventi targati Isola Rock hanno sempre riscosso, l'associazione I Butei ha deciso di moltiplicare gli appuntamenti, dando vita ad un'altra serata di grande musica: in collaborazione con La Fabbrica Degli Artisti, uno dei live club di riferimento del nord-est, hanno dato vita ad un altro riuscitissimo evento rivolto agli appassionati del rock/metal.
La ricetta? Molto semplice: mettere sul palco tre delle migliori realtà della scena heavy italiana in circolazione, nella stessa serata, in una location dove band e pubblico quasi si potessero fondere insieme.
Sul palco della Area EXP di Cerea (VR) si sono infatti esibiti gli headliner Temperance, preceduti dagli Eternal Idol ed i Lionsoul, tre realtà ormai consolidate che a furia di macinare dischi e concerti non hanno certo bisogno di presentazioni.
La serata si è aperta intorno alle 21:00 con l'esibizione dei Lionsoul, band bergamasca sulle scene dal 2009 e con all'attivo 3 album di cui l'ultimo, "A Pledge To Darkness", dato alle stampe proprio nell'ultimo anno.
3,2,1 via…e subito i Lionsoul, con il loro power metal, scaldano l'atmosfera a puntino, con una esibizione tecnicamente precisa ma allo stesso tempo coinvolgente.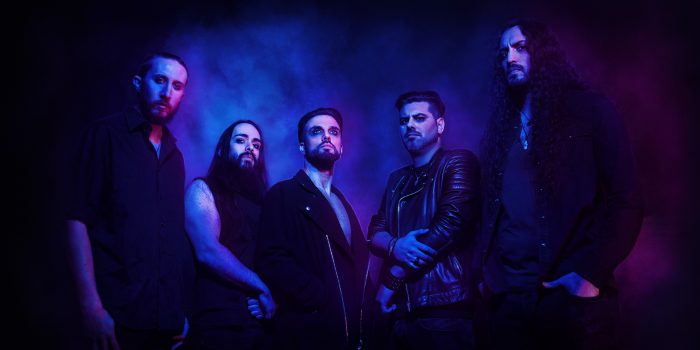 Tempo di un veloce cambio palco ed è il turno degli Eternal Idol.
Nati nel 2015 dalle menti di Nick Savio (chitarra) e Fabio Lione (voce), la loro proposta è un heavy metal condito con elementi sinfonici e arricchito dalle potenti voci di Gabriele Gozzi e Letizia Merlo.
Qualche problema tecnico non spaventa la band, che va avanti come uno schiacciasassi in una esibizione molto apprezzata dal pubblico.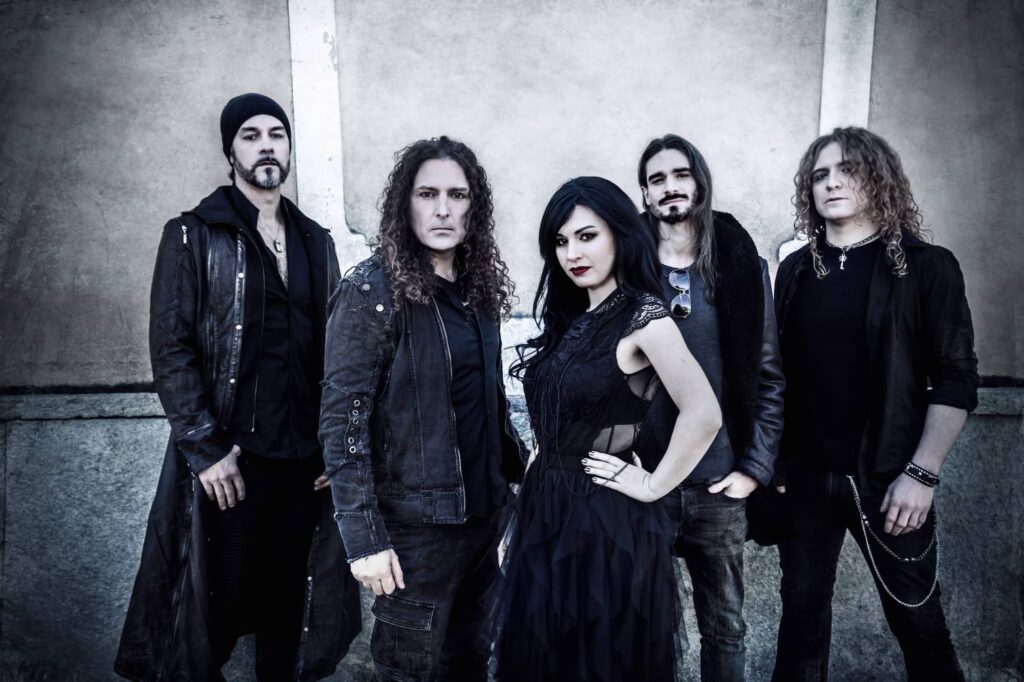 Ma l'esibizione sicuramente più attesa della serata è stata quella dei Temperance, band che non ha bisogno di presentazioni.
Attivi dal 2013, è con il disco "Of Jupiter and Moons" che la band trova la quadra attorno all'attuale formazione e costruisce un'identità solida e riconoscibile.
Gli ultimi anni hanno visto i Temperance impegnati intensamente su ogni versante, live e studio, con la produzione di ben 3 album di inediti in meno di quattro anni.
L'esibizione dei Temperance, capitanati da Marco Pastorino (chitarra e voce) non ha deluso le aspettative: tecnicamente impeccabili e presenza scenica notevole, sempre con un occhio puntato all'interazione con il pubblico.
Tutto questo nonostante le due assenze importanti: Alessia Scolletti e Michele Guaitoli, le due voci della band, entrambi assenti a causa di impegni professionali con progetto ERA di cui fanno parte.
A sostituirli egregiamente, con una performance superlativa, ci hanno pensato Gabriele Gozzi (Eternal Idol, che già si era esibito in precedenza) e Lina Victoria (Sleeping Romance).
Archiviata fra gli applausi questa bellissima serata di grande musica, non ci rimane che aspettare le prossime sorprese da parte di Isola Rock.
Photo Gallery Temperance
Cerea (VR), 12/11/2022
Eternal Idol
Lionsoul