Chi vi scrive ha visto gli Oasis la prima volta nel 1996.
Il primo impatto al concerto del Roma Summer Fest 2018 (22 giugno), a distanza di oltre venti anni, è trovare un Noel Gallagher davvero in forma, sia fisicamente sia dal punto di vista artistico.
Certo, per uno che ha calcato i palchi di tutti i Festival mondiali, ad iniziare da Glastonbury (per non citare i due famosi concerti nella piana di Knebworth), deve fare effetto il palcoscenico dell'Auditorium Parco della Musica.
Al solito nulla da aggiungere riguardo l'acustica della balena di Renzo Piano, mentre invece desta qualche perplessità la scelta di togliere i posti a sedere in platea per dare un effetto maggiormente rockettaro a certi concerti.
In fondo, la Cavea si elevava dalla media proprio per alcune caratteristiche di stile.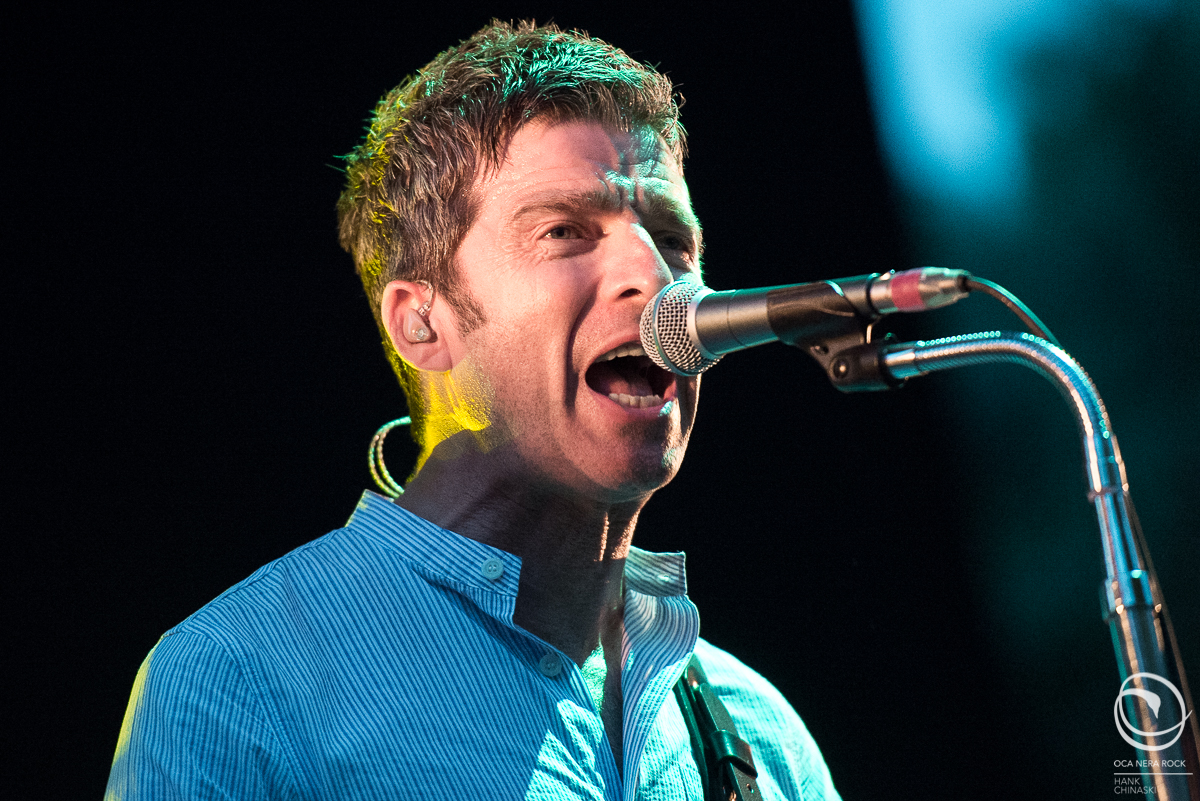 Venendo al concerto, Noel ha imparato dai suoi viaggi americani alcuni elementi contaminatori dello stare sul palco in oltreoceano.
Poca concessione ad effetti circensi dal punto di vista estetico e uno stile ben definito anche nel vestirsi.
Lui in camicia stretchata nonostante il caldo, e ben eleganti anche i musicisti (c'erano persino dei fiati, a dir la verità non molto incisivi).
Tre bellissime ragazze lo accompagnavano sul palco ai cori e alle tastiere con tre look diversissimi: si andava dall'estetica Punk curato al Mod British Style sino al Funky Coloured.
L'unico imbolsito, ma sempre efficace, è sembrato il britannicissimo Gem Archer.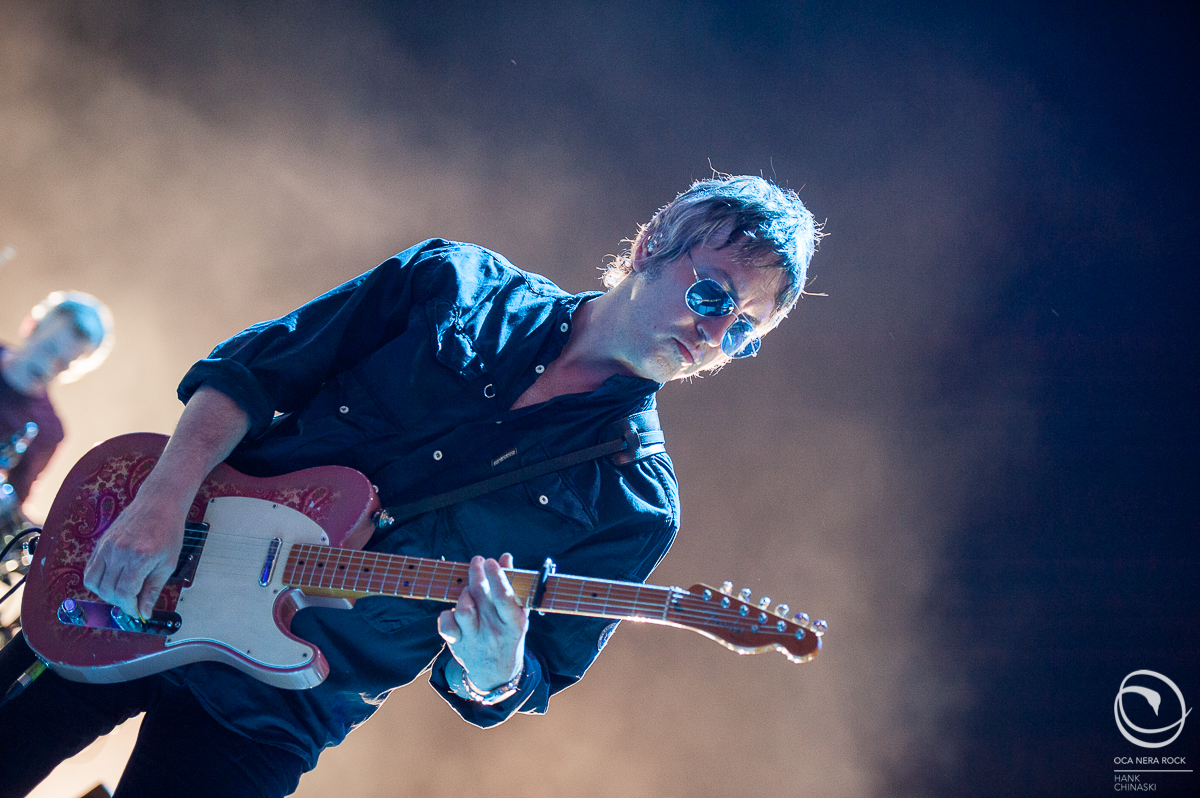 La scaletta del concerto piazza subito la carriera solista del grande dei Gallagher, quasi a ribadire che lui è qualcosa di solido anche dopo gli Oasis.
Obiettivamente i pezzi nuovi di atmosfere western dal vivo sembrano acquisire nuova linfa mentre su disco rimanevano molto freddi.
Poi ci sono dei gran brani che hanno contrassegnato il suo percorso solista: 'In The Heat Of The Moment', 'Dream On' e 'AKA…what a life!'.
Poi arriva il momento di scavare nel passato, che al di là delle sempiterne 'Wonderwall', 'The importance of being Idle' e 'Don't Look Back In Anger' rispolvera 'Go Lei It Out' e 'Little by Little'.
Colpisce il fatto che su 'Don't Look Back In Anger' ci siano ragazzi più piccoli dell'età della canzone (1995) abbracciati e con le lacrime agli occhi.
Al giorno d'oggi pochi artisti riescono ancora a regalare questi effetti.
Il finale è tutto per una versione riarrangiata di 'All You Need Is Love' dei Beatles: anche qui a ricordare che il passato sono le radici, da trattare con rispetto e memoria, ma che il talento ha bisogno sempre di spiccare verso nuove forme.
Mr. Gallagher ci sta provando e, non era scontato, ci sta anche riuscendo.
See ya.
---