Le Capre a Sonagli è un nome davvero bizzarro, e se contiamo che i loro dischi si chiamano "SaDiCapra" e "Il Fauno" potremmo trovare alquanto grottesca questa sorta di fissazione per l'universo animale. Però… non c'è un però: hanno poco di normale e rappresentano un genere unico pur esprimendosi con gli strumenti convenzionalmente rock.
Arrivando a Spazio211 li vedo prepararsi accompagnati da una bottiglia di un liquido pericolosamente trasparente, e come sapete i liquidi trasparenti sono tutt'altro che H2O. Sono curioso di risentirli, dopo un loro bellissimo concerto in un bellissimo luogo (Cinema Vekkio) un paio d'anni fa. La mia autoradio ha girato molte volte il loro primo disco e le mie dita hanno consumato con prudenza l'artwork cartonato piuttosto figo.
Incontri casuali, quattro chiacchiere sul rock tra "quelli che aspettano", la serata inizia.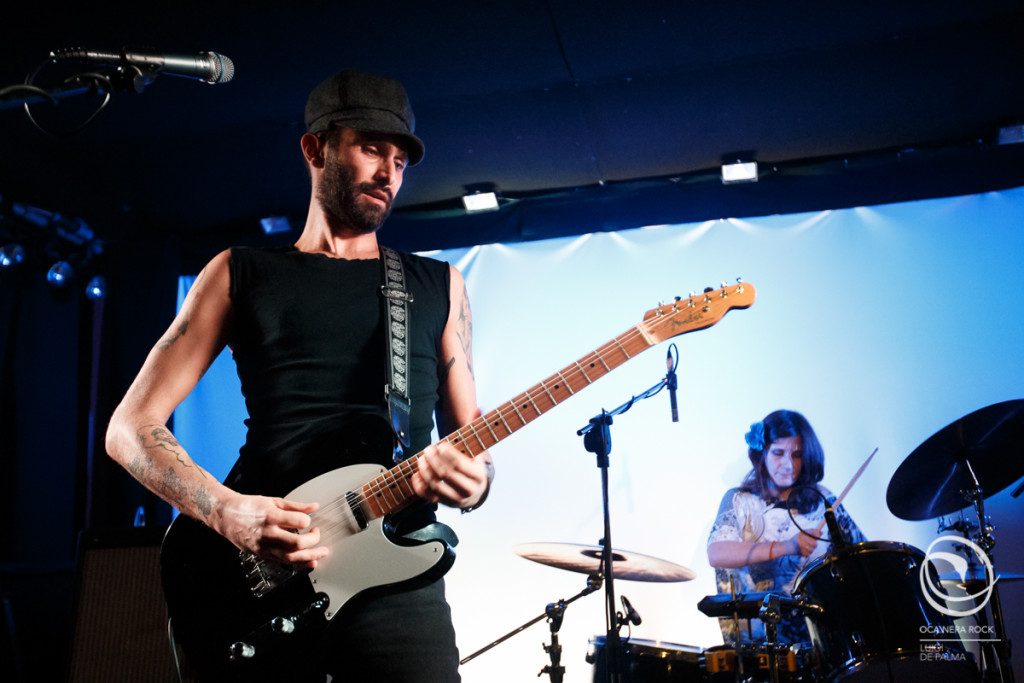 Salgono sul palco i Bettie Blue (quasi rima con due), lei batteria e lui voce e chitarra. Si sa, i White Stripes hanno fatto scuola e la loro formula è stata presa in prestito da tantissime band negli ultimi X anni. Tra i tanti che ho visto dal vivo, questi ragazzi di Torino sono quelli più aderenti allo stile di Jack & Meg White, eppure anche i più godibili. La cover di 'I put a spell on you' di Screamin' Jay Hawkins ribadisce le loro buone ispirazioni blues.
Cambio palco, rifornimento di birrette, arrivano "i fauni".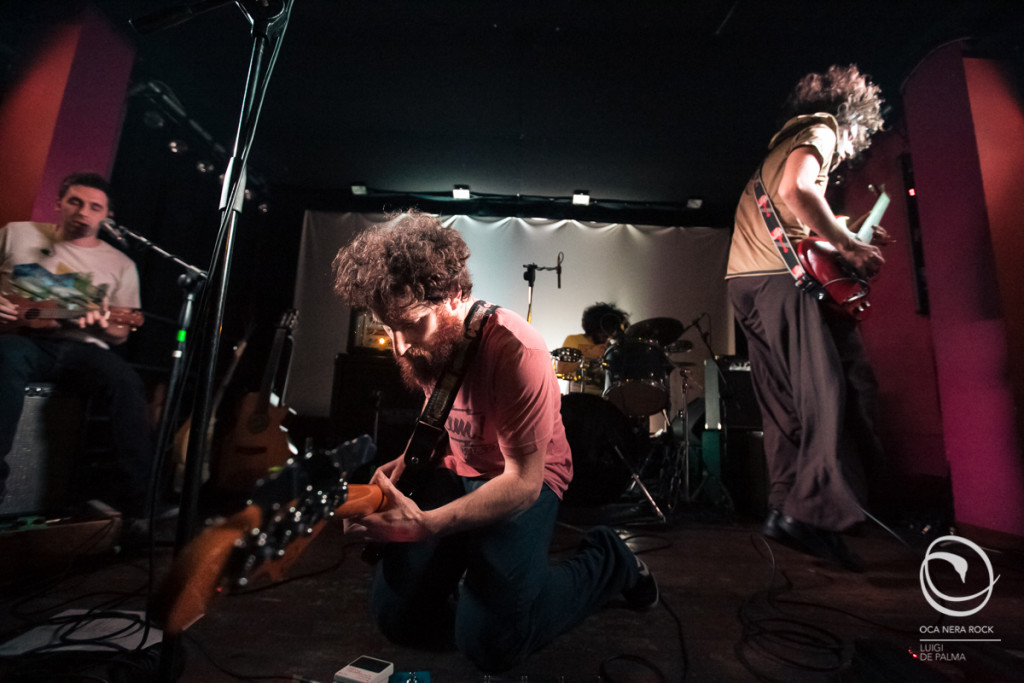 Diversamente blues è anche la musica delle Capre a Sonagli. La musica è come le nuvole e ognuno ci vede la forma che ci vuole vedere, io oggi ci vedo un po' di Queens of the Stone Age e forse qualche onomatopea alla Verdena. Stefano all'angolo gracchia la sua voce basso-baritonale seduto sull'amplificatore, mentre la band mena fortissimo.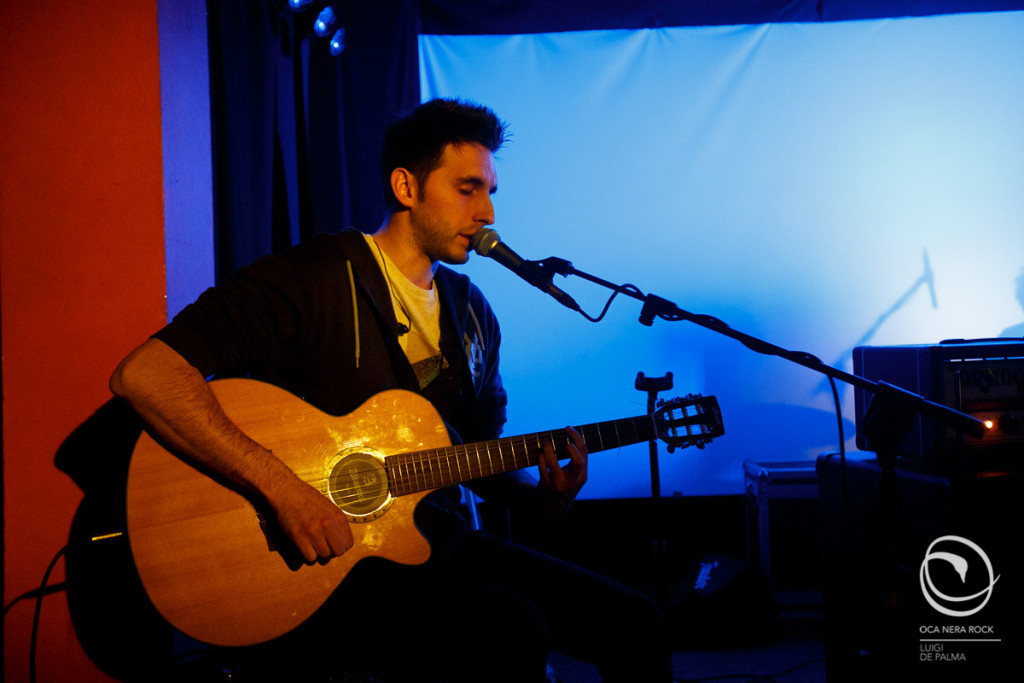 È un blues che puzza di rum lontano un chilometro, infestato da spiritelli dispettosi, creature antropomorfe, scricchiolii sinistri "suonati" con una sedia pieghevole… insomma, qualunque visione venga in mente chiudendo gli occhi e aprendo le orecchie a questi riff figliastri della musica del diavolo.
Qualche pezzo strumentale a volte rasenta il "cazzeggio", ma vorrei vedere chiunque a cazzeggiare con questi risultati. "Ah ah che rock'n roll"…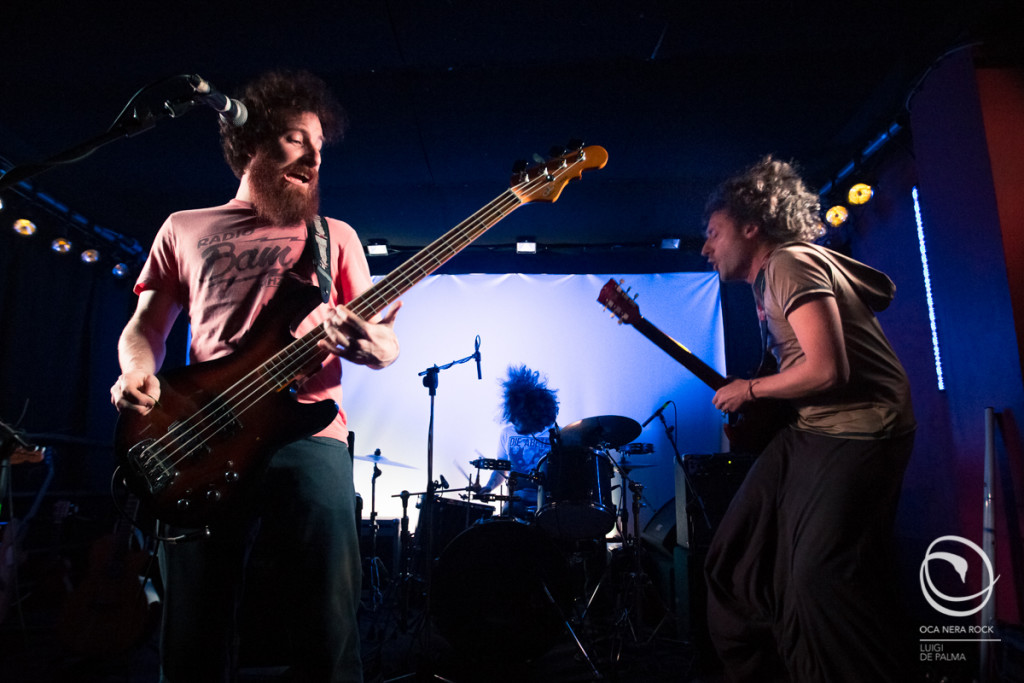 Si chiude col botto: uno dei momenti più attesi è 'Dove you go?', il pezzo cantato dal bassista Matteo, che si lancia fra il pubblico a travolgere chiunque, mentre il cantante dei Bettie Blue va a sostituirlo al microfono.
Una delle prossime avventure delle Capre a Sonagli sarà al Latte+ a Brescia, prima dei Ministri. Federico Dragogna li ha notati qualche tempo fa quando hanno suonato al Miami e ora li ha invitati ad aprire la loro serata. Niente male, considerando che i tour dei Ministri raccolgono ormai folle oceaniche. Torno a casa pensando che li avevo scoperti prima io di Dragogna…
Infine, per i posteri che in netto ritardo su di me verranno folgorati dal diversamente blues di questi ragazzi bergamaschi, e cercheranno cose loro su Google incappando in questo report, specifico che a Torino c'era nebbia fitta, almeno un centinaio di persone up-to-you, 2016 sabato 30 gennaio, la Merla a Sonagli.