Gli artisti del calibro Joan As Police Woman, salita sul palco del Monk di Roma il 25 novembre 2016, si riconoscono subito poiché caratterizzati da una grazia speciale.
Quello a cui ho partecipato si è trattato infatti di un live aggraziato e strabiliante, capace di deliziare da subito i presenti con un sapore tanto femminile quanto, al contempo, rock, con una formazione che si è mossa un po' in senso orario tra scambi di strumenti e di sguardi, intesa ed eccellenza tecnica.
Un concerto che ha portato sul palco tutto il senso stilistico legato a "Let It Be You", ultimo disco di Joan as Police Woman assieme a Benjamin Lazar Davis (amico e polistrumentista già attivo coi Cuddle Magic e Bridget Kearney).
L'album in questione è il primo esperimento discografico della coppia musicale, un esperimento di cui Joan ci aveva parlato in modo approfondito nell'intervista che Oca Nera Rock ebbe il piacere e l'onore di farle ad ottobre (leggi qui l'intervista).
"Let it be you" nacque dopo un primo incontro tra i due musicisti in Africa, dove Joan stava lavorando per il progetto di Damon Albarn "Africa Express" e Benjamin era alle prese con lo studio della musica tradizionale africana; ad esso seguì una collaborazione artistica intensa, che ha portato così alla creazione di questo primo progetto discografico.
Interamente scritto e prodotto da Joan e da Benjamin, "Let It Be You" è stato mixato da Luke Moellman, masterizzato da Chris Gehringer e pubblicato il 21 ottobre 2016 per la Reveal Records.
Tornando alla nostra serata romana, sono circa le 22 quando salgono sul palco i Fil Bo Riva, due giovani romani dal sound molto brit rock che ci intrattengono con alcuni brani tratti da "If You're Right, It's Alright", il loro primo Ep.
Sebbene si tratti di un duo, Fil Bo Riva in realtà è il nome d'arte di Filippo Bonamici, che nato a Roma ha vissuto poi a Dublino e Berlino, dove questo progetto ha preso forma.
Pezzi come 'Like Eye Did', 'Falling' e 'Killer Queen' hanno caratterizzato l'apertura di un gruppo spalla fresco e giovanile.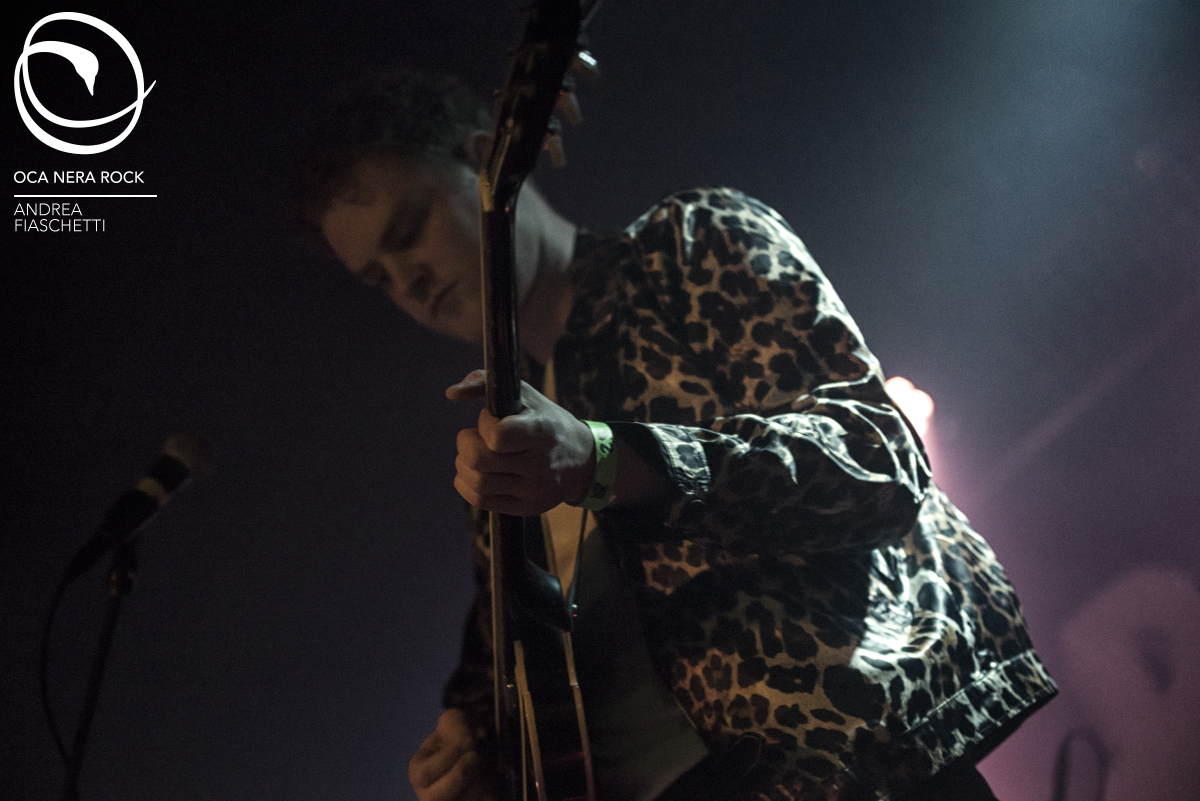 Alle 23 circa è finalmente il momento di Joan As Police Woman e Benjamin Lazar Davis.
Carichi a molla e con il sorriso sulle labbra, si esibiscono con una scaletta ricchissima e piacevole, tra brani nuovi e brani storici: da 'Satellite' a 'Magic Lamp', passando per 'Hurts so bad' giungendo poi alla fondamentale 'Let It Be You'.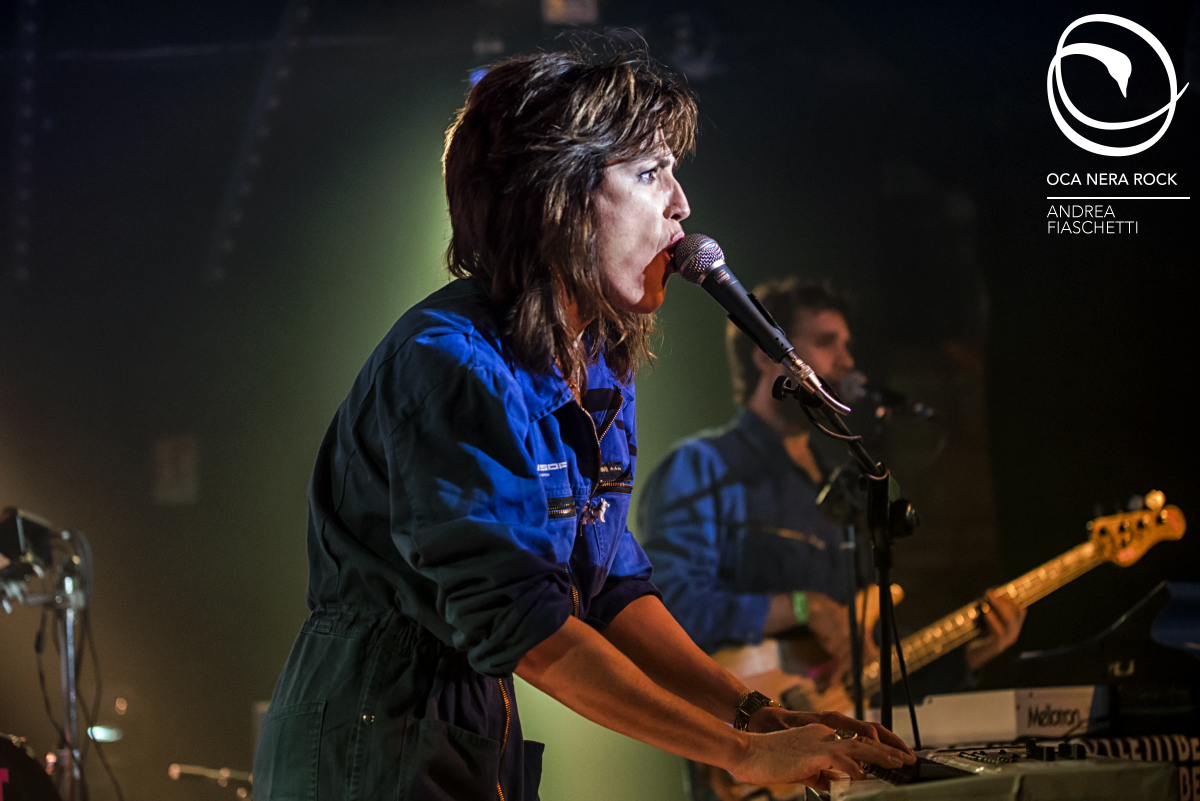 Tra le tute blu di Joan e Benjamin (quella di quest'ultimo proveniente realmente dall'Africa) e quelle nere di chitarrista e batterista, la formazione – che continua a muoversi sul palco con le performance di 'Save me', 'Feed the Light' – lascia al momento adatto la cantante in solitaria: Joan si esibisce accompagnata dalla tastiera per una dolce ed intensa performance di 'To Be Loved'.
La direzione da seguire è quella di un bel po' di pop rock, con brani come 'We Don't Own It', 'Get Direct' e la stupenda 'Broke me in two' (primo singolo di "Let it be you" ad esser stato pubblicato).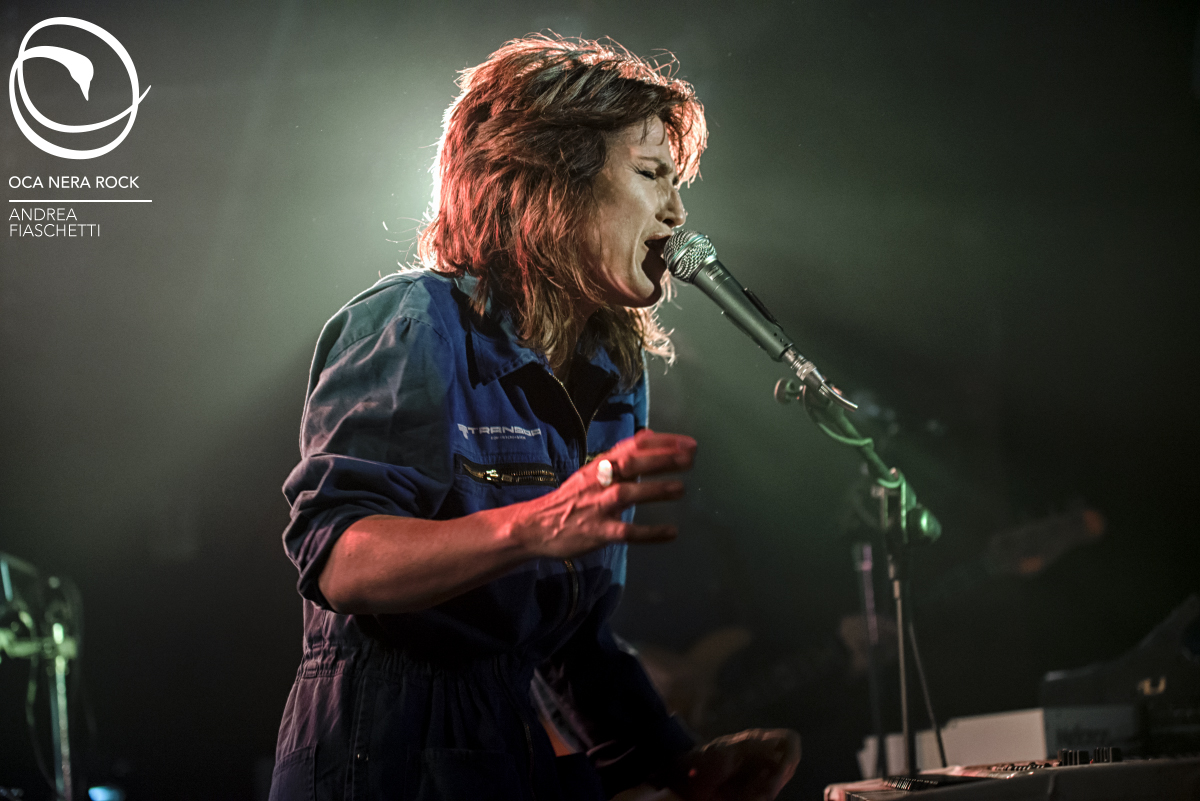 Echi speciali ci prendono per mano sulle note di 'Overloaded', che è uno dei brani grazie a cui ascoltiamo anche la voce di Lazar; c'è ancora un momento di sensuale sonorità sulle note di 'The Magic' ed il groove, unico, è ancora quello scandito dalla batteria di Ian Chang.
Dopo i ringraziamenti e gli inchini, è tempo per un acclamatissimo bis, cui volgiamo con un brano sentimentale e struggente come 'Station', che Joan ci canta come ad omaggiarci grazie alla sua voce meravigliosa avvicinandosi al pubblico ed esibendosi per la prima parte quasi a cappella. E a chiudere una serata ricca di magia è 'The ride', un brano dedicato al viaggio della vita, ricco di amore e, come piace a noi, ricco di musica.
Un po' come questo concerto, limpido e puntellato di spunti di meraviglia capaci di non saziarci mai di loro.
---
Vuoi ascoltare la playlist del concerto?
Premi il tasto PLAY
Vuoi vedere la gallery completa?
Clicca qui.