Gardone Riviera (BS), 23/07/2019
Con questo concerto entriamo nell'ultima settimana di programmazione di Tener-a-mente 2019, il festival con vista lago che da diversi anni riempie la platea dell'Anfiteatro del Vittoriale di Gardone Riviera, e i nomi in cartellone sono ben due: quelli della rinnovata collaborazione tra Calexico e Iron & Wine, rinsaldata dalla pubblicazione dal disco "Years to burn" a quasi quindici anni di distanza dal primo capitolo "In the reins".
Ben più di un esperimento, ma un appuntamento comunque curioso, tutto da scoprire.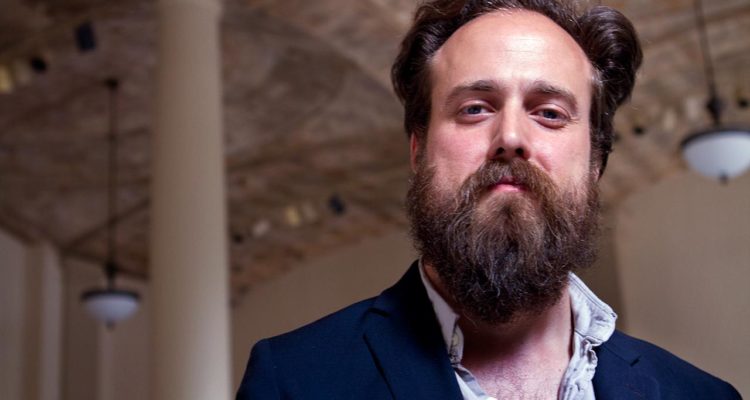 La coralità dell'inizio, in atmosfera country, vede Iron & Wine prendersi il centro della scena: ci mette la voce, e il suo chitarrone sovrasta quella di Joey Burns dei Calexico.
L'architettura sonora è di frontiera, con tanti strumenti semplici che si sovrappongono, salendo di personalità fino ad arrivare ai fiati.
Il passo cadenzato e l'apparizione della fisarmonica spostano la partita sui Calexico, poi arriva di nuovo la voce calda di Iron & Wine con 'Follow the water', e le sinergie tra le voci e le chitarre si fanno via via pulite ed accurate.
Da una parte Iron & Wine ha il tepore del caminetto acceso, dall'altra i Calexico portano il calore inesorabile del sole cocente, sebbene sia un po' sacrificata la figura di John Convertino, la cui batteria è la spalla su cui viene poggiato il resto.
Con le chitarre che si liberano e i fiati che arricchiscono, il risultato riesce a non apparire troppo stucchevole ed elaborato.
Il baricentro geografico è spostato piuttosto a nord, non troviamo grandissime escursioni oltre la frontiera messicana, proprie dello stile della band dell'Arizona, e le influenze ispaniche appaiono molto mitigate.
Ci si incupisce con lenti e blandi virtuosismi, resi ancora più grevi dalla presenza del contrabbasso, ma quando si sommano il doppio chitarrone, la fisarmonica e la tromba si capisce che è arrivato il momento dell'espatrio in terra messicana con 'Flores y tamales' che si prolunga e dilunga ampiamente.
Il bello di questa collaborazione è anche l'andare ben oltre alla somma tra Iron & Wine e Calexico: il raddoppio diventa una inevitabile crescita esponenziale delle risorse.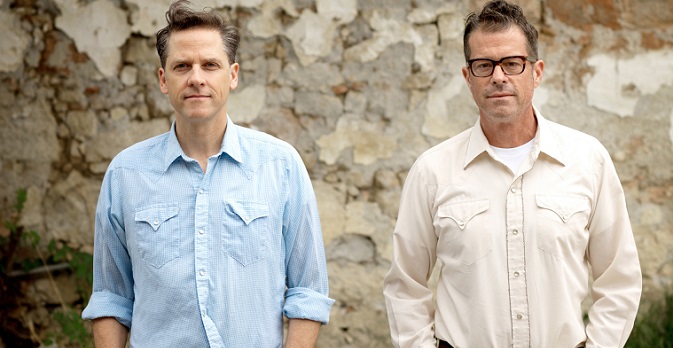 Si arriva poi alla parte acustica del set, in cui restano i soli Joey Burns e Sam Beam a scambiarsi i brani di Calexico e di Iron & Wine: la voce di Burns emerge finalmente prepotente e perfetta, Beam veste invece i panni "dell'altro" in maniera più rassicurante.
Se la vediamo in termini di dualismo, l'incontro viene vinto dal primo.
'Falling from the sky' è un incrocio di chitarre e di voci che si spingono vicendevolmente verso l'alto, 'Naked as we came' mette in mostra la morbidezza di questa formazione ridotta, abbagliante e impeccabile.
Rientra poi l'allegra brigata, e Iron & Wine e Calexico al completo fanno rombare di nuovo tutti gli strumenti con la tripletta di 'The bitter suite'.
Le due voci si compensano bene e si integrano, l'esecuzione è totalmente aperta e luminosa.
Il gruppo al completo si mostra disteso, c'è anche del romanticismo da classico songwriting pop, delicato e ritmato.
L'armonioso ma costante crescendo corale di 'What heaven's left', brillante e armonico fa da chiusura incisiva.
24Ancora un pezzo per l'encore, 'Years to burn' accarezza con una soffice nuvola guidata dalla composta batteria di John Convertino. Scorre via leggero il concerto, multiforme e ben amalgamato, un'ottima sintesi dei caratteri peculiari dei caldi Calexico e del confortevole Iron & Wine.