"Vivi Muori Blues Ripeti" è il titolo del nuovo album, una raffica di riff vecchio stampo, ritmi ipnotici di batteria con incastri di basso e tastiere.
Gli stessi elementi di bands come Queens Of The Stone Age e The Black Keys, rappresentanti di quel sound americano che ha sempre contraddistinto anche quello dei Bud Spencer Blues Explosion, un duo esplosivo accompagnato da altrettanti ottimi strumentisti in tour.
Live set da manuale, su tutti i piani: tecnica, espressione, stile.
Ad aprire la serata del 19 aprile al Locomotiv Club di Bologna ci pensano i Dadamatto, un trio insolito quanto intrigante che decide di suonare sotto il palco in stile guerilla, a contatto con la gente.
Scelta più che azzeccata, specie se sai come stregare il pubblico.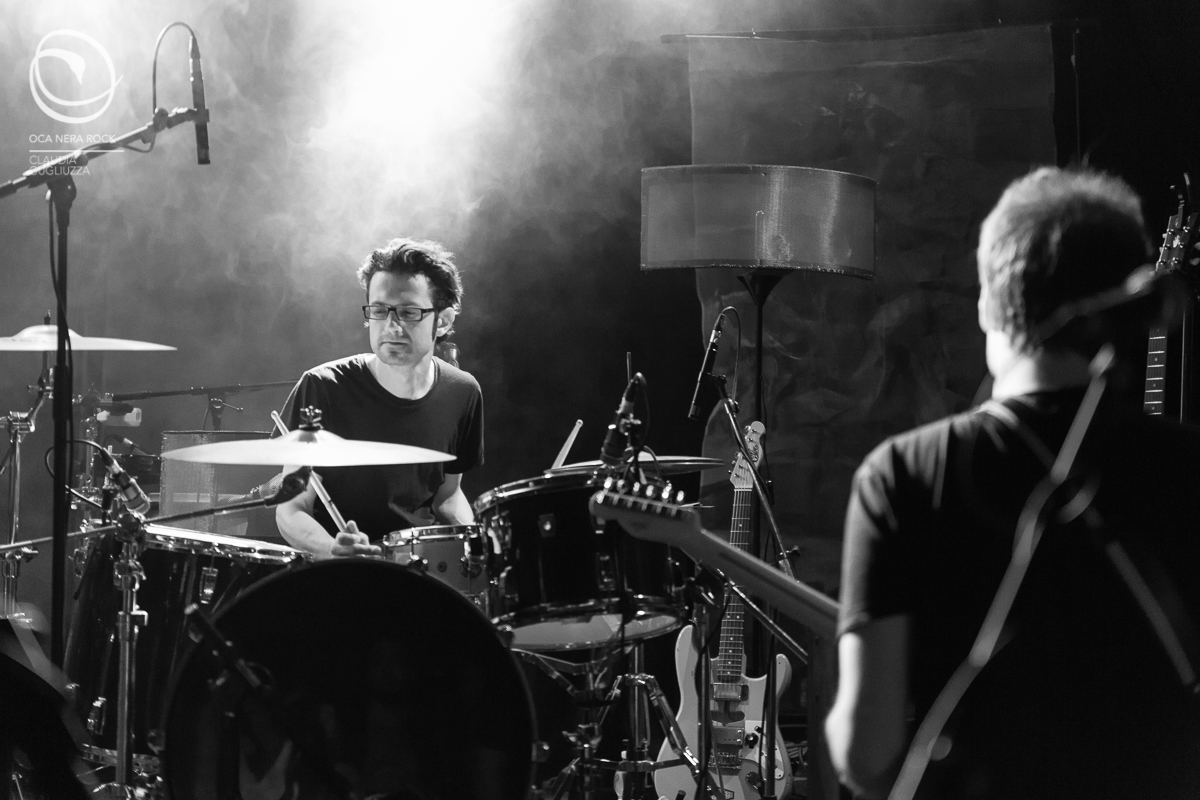 Chitarra, basso, batteria, due voci per i primi due: si tratta anche in questo caso di un atteso ritorno, quello del power trio marchigiano che ora calca le scene con "Canneto".
Un brano dopo l'altro, zero pause: è questo il modo in cui si deve suonare.
Folk, blues, pop, stoner, progressive, dagli Slint a Chuck Berry: un po' di tutto, questa è la rinascita della band e l'occasione va sfruttata al meglio.
Il locale comincia a riempirsi sulle prime note di basso e il pubblico apprezza molto, quasi quasi si può pensare "sono soddisfatto già così".
Amore a prima vista per chi apprezza atmosfere rarefatte e dure, nate da un alternative rock ricco di influenze.
Molta ironia nelle epressioni e nelle parole dei due vocalist che emulano un po' gli Weezer di "Undone", facendo riferimento al proprio "Canneto": «qualcuno di voi avrà nel suo immaginario il luogo dove si fuma e ci si vuole bene tra uomini».
Bella musica, due risate, mezz'ora prima della lezione di storia.
Neanche il tempo di uscire a fumare una sigaretta che è già ora di tornare dentro: i tecnici stanno preparando il palco con visual, scenografia e tante altre belle cose.
È tutto già bello ancor prima che Viterbini prenda la sua Gibson, figuratevi un po' cosa può accadere dopo, quando quella Gibson inizierà a suonare.
Petulicchio sulla sinistra, Viterbini sulla destra che tende al centro con i due turnisti dietro: una formazione che colpisce anche da lontano: è un discorso estetico, ma credo di non aver mai assistito ad un loro live così completo e ben organizzato.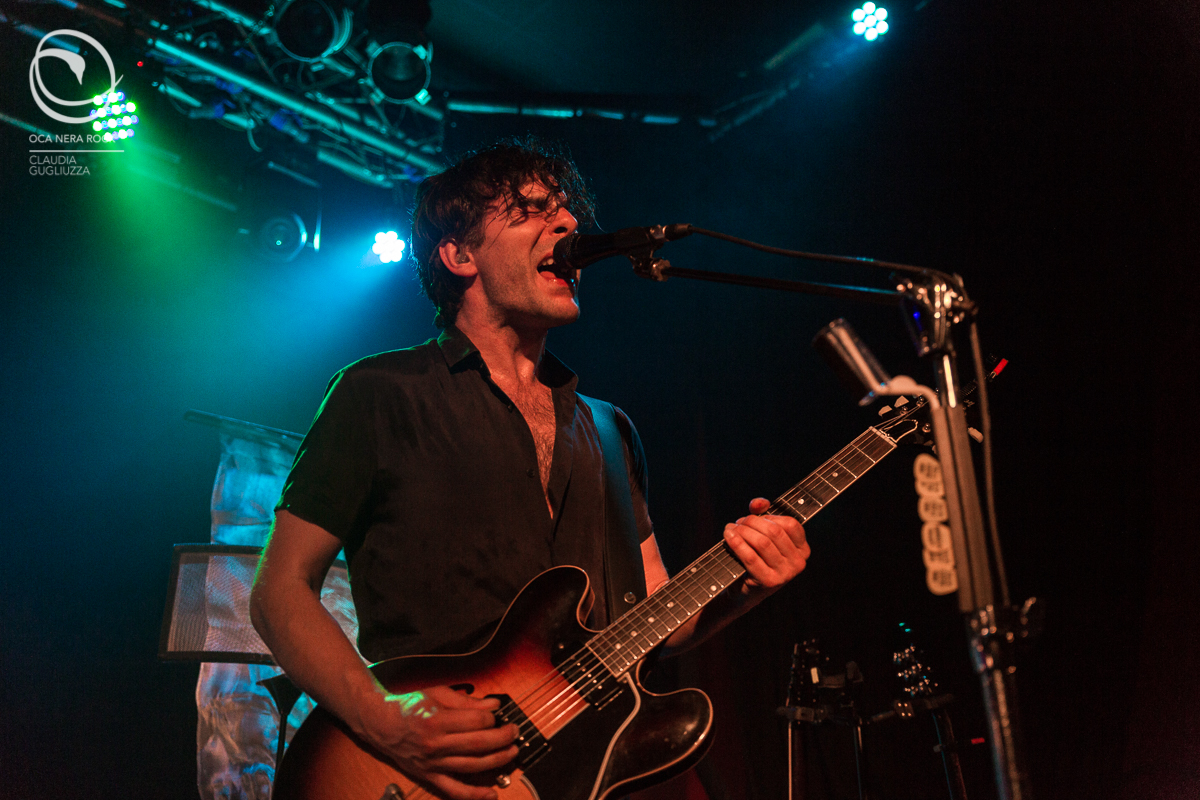 I Bud Spencer Blues Explosion salgono sul palco e partono con una manciata di brani nuovi: 'Enduro', 'E tu?', 'Allacci e sleghi', un paio di chicche ed ecco che si torna a far cantare i fan con i vecchi brani.
A quattro anni di distanza dall'ultimo lavoro cambia la formazione ma la formula rimane la stessa.
Il suono analogico su disco rende ancora di più live; il pubblico, molto eterogeneo in termini d'età e composto principalmente da amanti del rock, apprezza molto e collabora creando la giusta sinergia. Nessuno sforzo per incentivare gli ascoltatori, rapiti senza scampo da una marea di brani suonati l'uno dopo l'altro: tutto parte dalle note di Adriano, contenute e intensificate dai groove di Cesare.
Basso e tastiere riempiono il suono vuoto ma stiloso degli inizi, alternato ad una forte mole di frequenze sprigionata dai quattro strumenti.
'La donna è blu', 'Presto sarò chi sono': gli errorini di esecuzione sono così pochi da giocare un ruolo importante, eliminando ogni dubbio sull'attitidine del duo, i puristi non possono parlare davanti a tecnica, espressione e stile.
Lo scambio di emozioni è così evidente da trasformare un semplice live in un'esperienza difficile da scordare.
Molta improvvisazione, dinamica: i Bud Spencer Blues Explosion dimostrano ancora una volta di avere le carte in regola per i grandi palchi, l'estero, il blues.
E che blues.
---
Vuoi vedere la gallery completa della serata?
Clicca qui.