È il 20 novembre e a Torino appare Madonna, ma noi abbiamo Balthazar demone della notte.
Spazio 211 si anima in fretta, sarà una bella serata. Aprono i tedeschi Xul Zolar che fanno un figurone, negli anni 80 probabilmente non erano ancora nati ma ne reinterpretano il mood e le sonorità con molta confidenza, Bowie e Eno sarebbero contenti di loro.
È il momento dei Balthazar. Non appena inizia l'intro di 'Decency' il pubblico all'esterno spegne sigarette appena accese ed entra. 'Then what' fa decollare definitivamente il concerto, con molti pezzi dall'ultimo disco "Thin walls". Il ragazzo del merchandising zampetta festoso con il vinile appeso sulla pancia.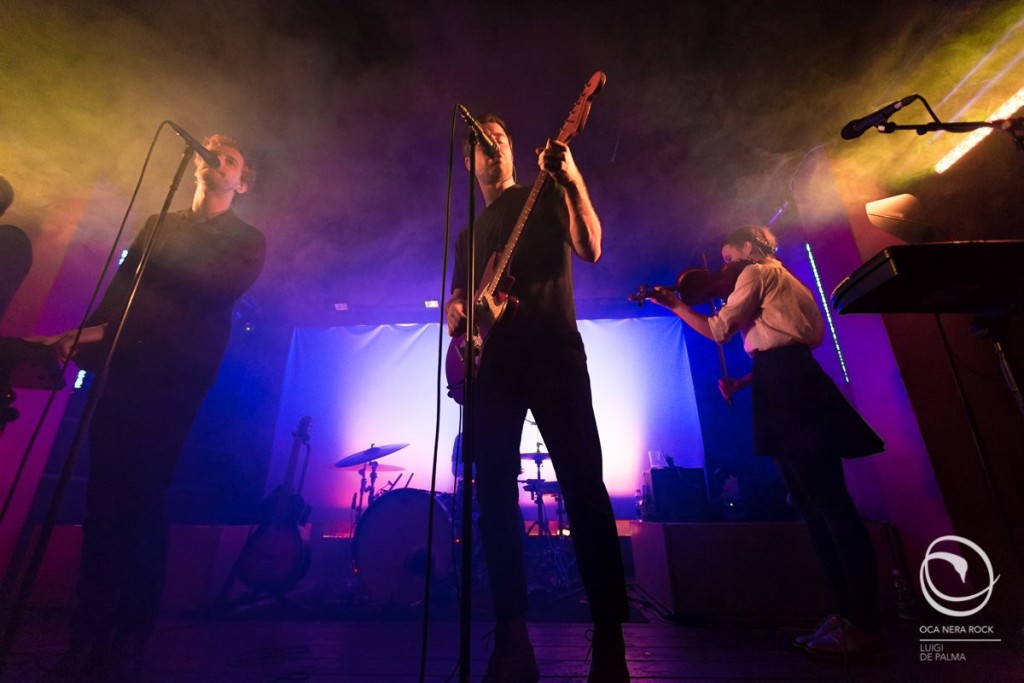 Le voci di Marteen Devoldere e Jinte Deprez si alternano e si ricongiungono un po' tipo i The Last Shadow Puppets. I ragazzi hanno sicuramente un particolare gusto brit che parte dai Blur fino agli Arctic Monkeys. Per quanto riguarda i loro ascolti USA potrei dire Lou Reed e con la stessa sicurezza Justin Timberlake, anche se per ora non si dice.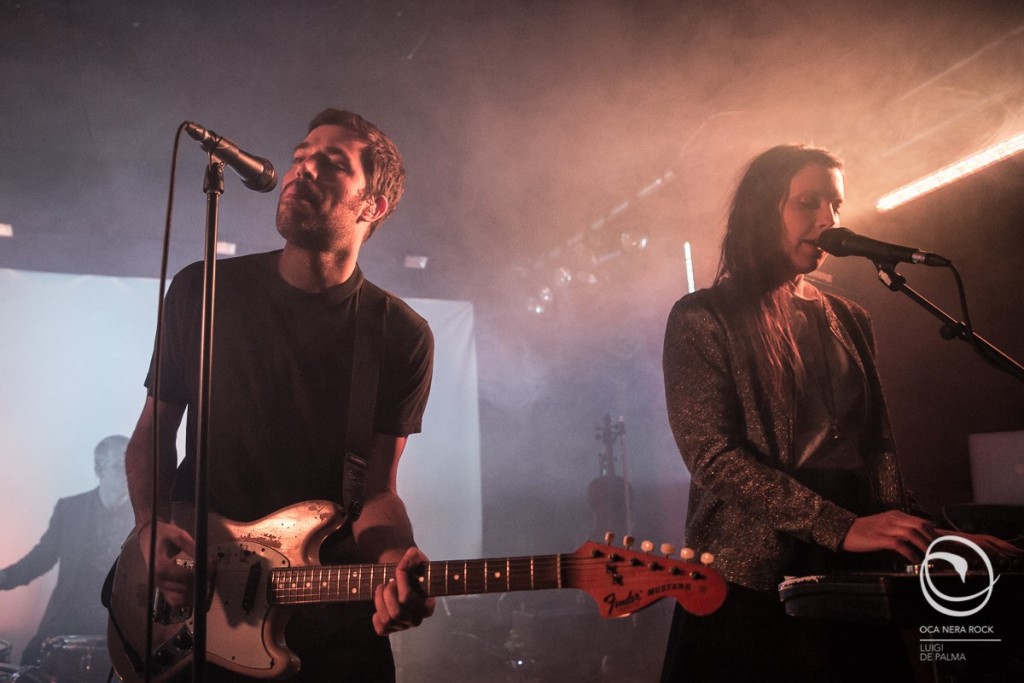 Patricia Vanneste è l'adorabile violinista/tastierista, la seconda cosa che pensi è se sia fidanzata con qualcuno del gruppo, chiaro che ho cercato su internet, dopo un rapido giro fra le interviste in francese parrebbe sia Jinte, chiunque tra i lettori abbia gossip più precisi è ben accetto.
Simon Casier e Michiel Balcaen sono basso e batteria, ritmiche ballaiole di fioretto che hanno un'efficacia micidiale, il concerto fila via che è un piacere.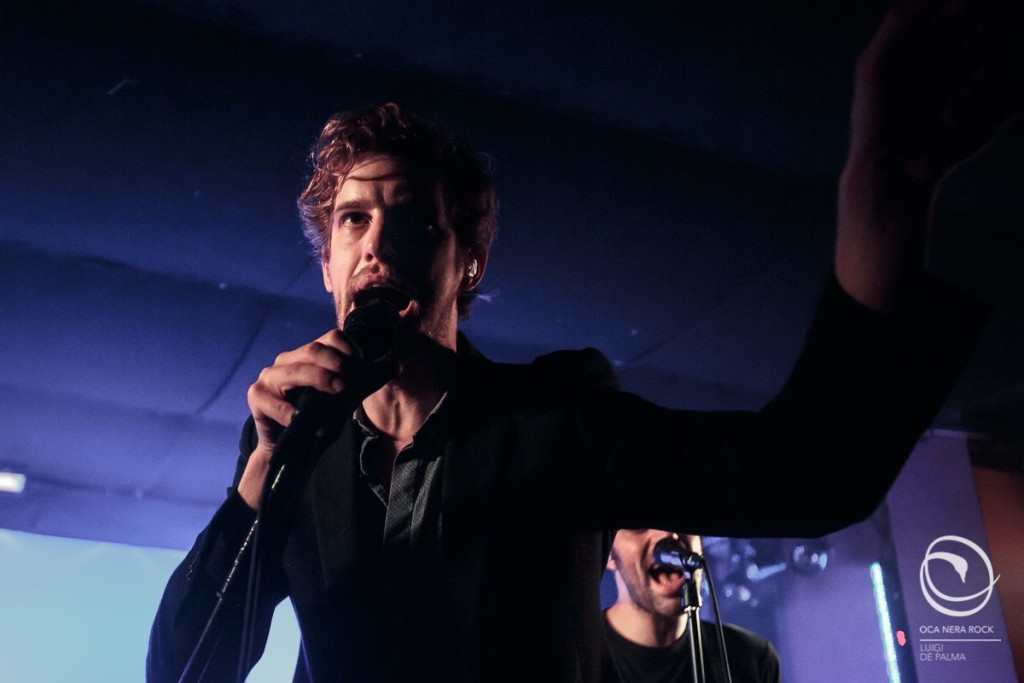 Marteen ha viso d'angioletto che non sorride mai. Durante il blues alticcio di 'I looked for you' scende fra il pubblico a cantare e farsi largo per dare un cinque al tecnico luci, che se la gode a petto nudo nonostante fuori i siti meteo raccontino di sciabolate artiche e freddo apocalittico.
Muoviamo i culi su 'Bunker', singolone che chiama remix, andiamo di falsetto su 'The man who owns the place', accogliamo il rientro sul palco con 'Sinking Ship' con quelle tre note che ti entrano in testa e non escono più.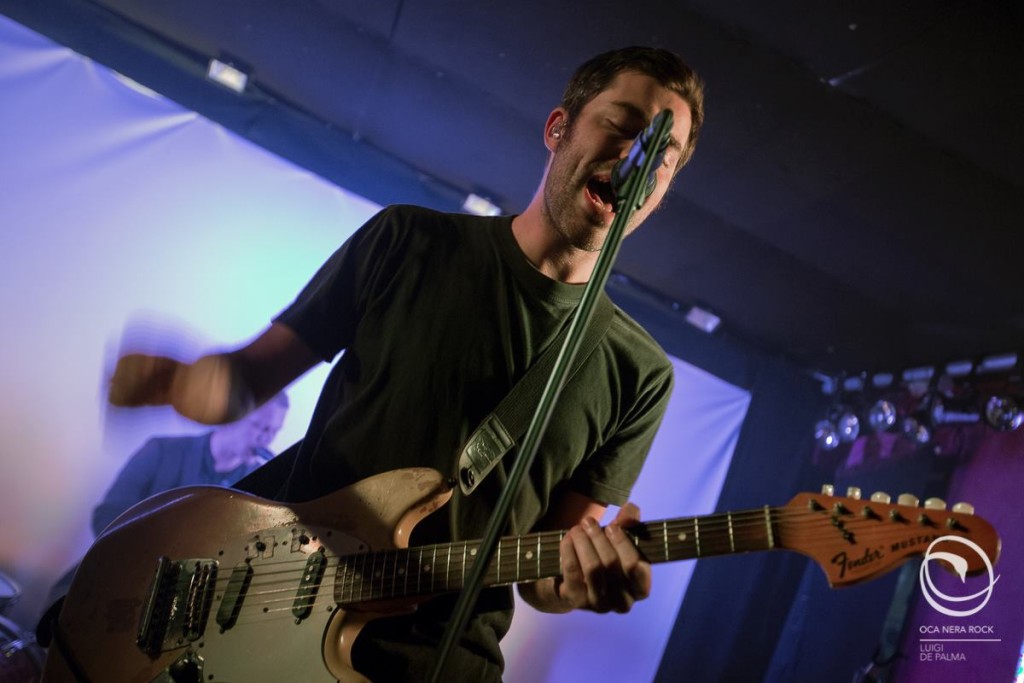 Ultimo brindisi con 'Blood like wine'. I Balthazar ci lasciano con la sensazione abbiano tutto per diventare una band di grosso richiamo. Belle canzoni, bella presenza, essere belgi fa molto indie, cantano con stile di ragazze e di sbronze, si lasciano ballare e gran parte dei pezzi "minori" sono potenziali hit.
Ultimissimo brindisi con gli amici e si va. Ciao Patricia, à bientôt, dico due cose in inglese poi provo col francese, i belgi parlano francese no? O hanno quei dialetti strani delle Fiandre? Il fiandrese?
Ultimissimissimo brindisi in macchina ed ecco balenare una balzana suggestione. Lo spunto è la famigerata teoria secondo cui tutti abbiamo un sosia da qualche parte del mondo che ci somiglia senza apparenti motivi. Così è anche per le canzoni, ognuna ha un parente inspiegabile da qualche parte, i Balthazar non fanno eccezione. Per esempio, ascoltate dal loro penultimo album 'The Oldest of Sisters', e poi i Fratelli di Soledad. Fratelli e sorelle, in un certo senso, per parti strumentali.
Photogallery della serata a cura di Luigi De Palma
Ulteriori info sulla serata qui.