Sono le 19,30 precise e al The Underworld di Londra, come da copione, si accendono le luci sul palco e inizia lo spettacolo.
Ad aprire la serata dell'11 aprile, che vedrà protagonista finale il cantautore americano King Dude, sono i danesi Of The Wand & The Moon, progetto neofolk del cantautore Kim Larsen.
I 5 componenti degli Of The Wand & The Moon iniziano a scaldare il locale, che per la verità è ancora mezzo vuoto, con il suono delle loro ballate intrise di tristezza e solitudine.
Tastiera, basso, chitarre e batteria avanzano lentamente nella buia sala: la voce di Larsen è ricca a profonda.
Al termine del primo pezzo 'Tear It Apart', la sala sembra già mostrarsi più piena, Larsen brinda con il pubblico che prontamente risponde.
I successivi 4 pezzi suonano molto simili tra loro, ma finalmente con 'I Called Your Name' la malinconia delle parole viene affiancata da suoni più incisivi e il pubblico inizia a scaldarsi.
Un'altra manciata di brani e i 45 minuti di set terminano forse troppo veloci, con 'The Lone Descent' gli Of The Wand & The Moon salutano il pubblico del The Underworld.
Una menzione di merito va alla voce di Larsen, bellissima e profonda, perfetta per le sue ballate dark folk.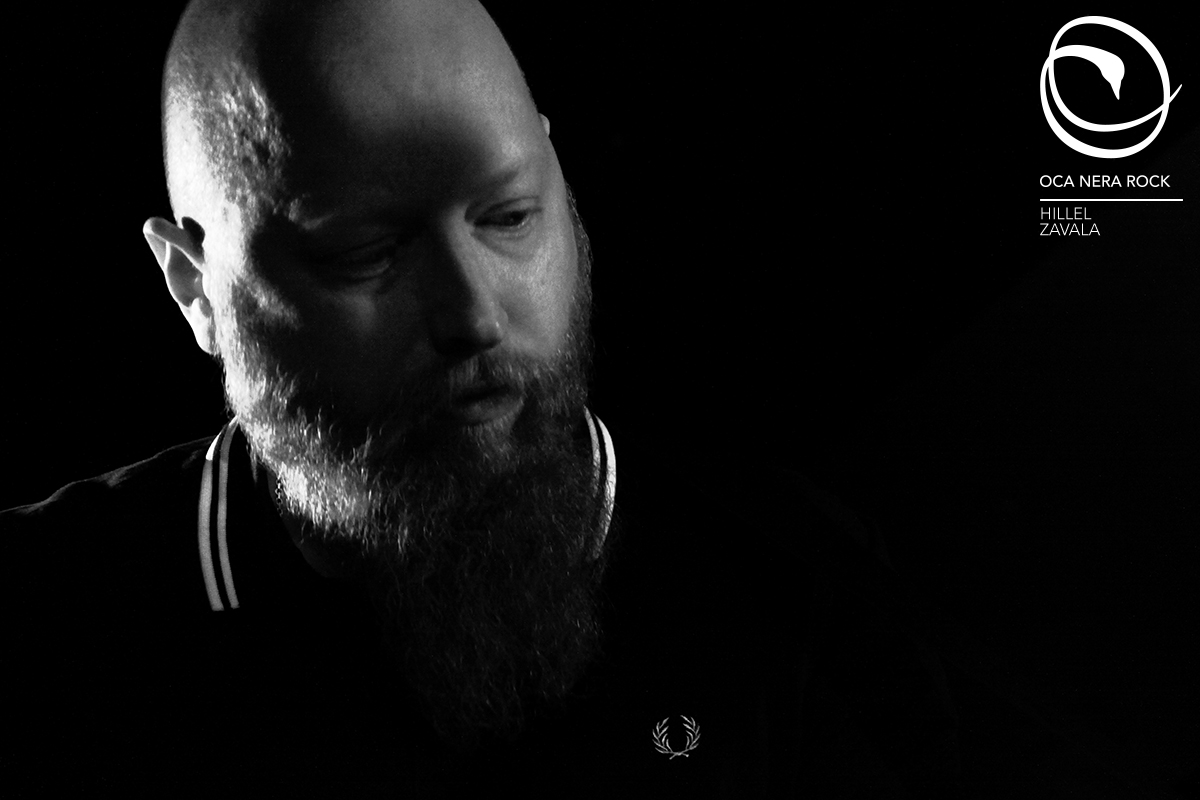 Pochi minuti per il cambio di set ed arrivano sul palco i britannici Sol Invictus guidati dal carismatico Tony Wakeford.
Le note dei due violini della formazione iniziano ad accarezzare l'aria e già dal primo pezzo 'We Are The Dead Men' si rendono protagonisti di un set piuttosto suggestivo, anche se si avverte qualche problema nel setting del suono con gli alti troppi presenti insieme alla voce.
A questo punto il locale è pieno, con un pubblico che non definirei giovane e che accoglie il susseguirsi dei brani con grande partecipazione.
Dopo i primi due pezzi, le sapienti mani del fonico mettono a posto tutto e il set prosegue con grande entusiasmo dei presenti.
Wakeford e compagne/i, propongono dodici brani, dei quali particolarmente toccanti 'Fall Like Rain' e 'An English Garden' estratti dall'album "In The Rain".
Anche questo set però sembra troppo breve e ben presto i Sol Invictus con 'Lucifer Before Sunrise', storico brano che ha sancito la collaborazione tra Stephen Stapleton e Tony Wakeford, salutano il pubblico e si ritirano nel backstage.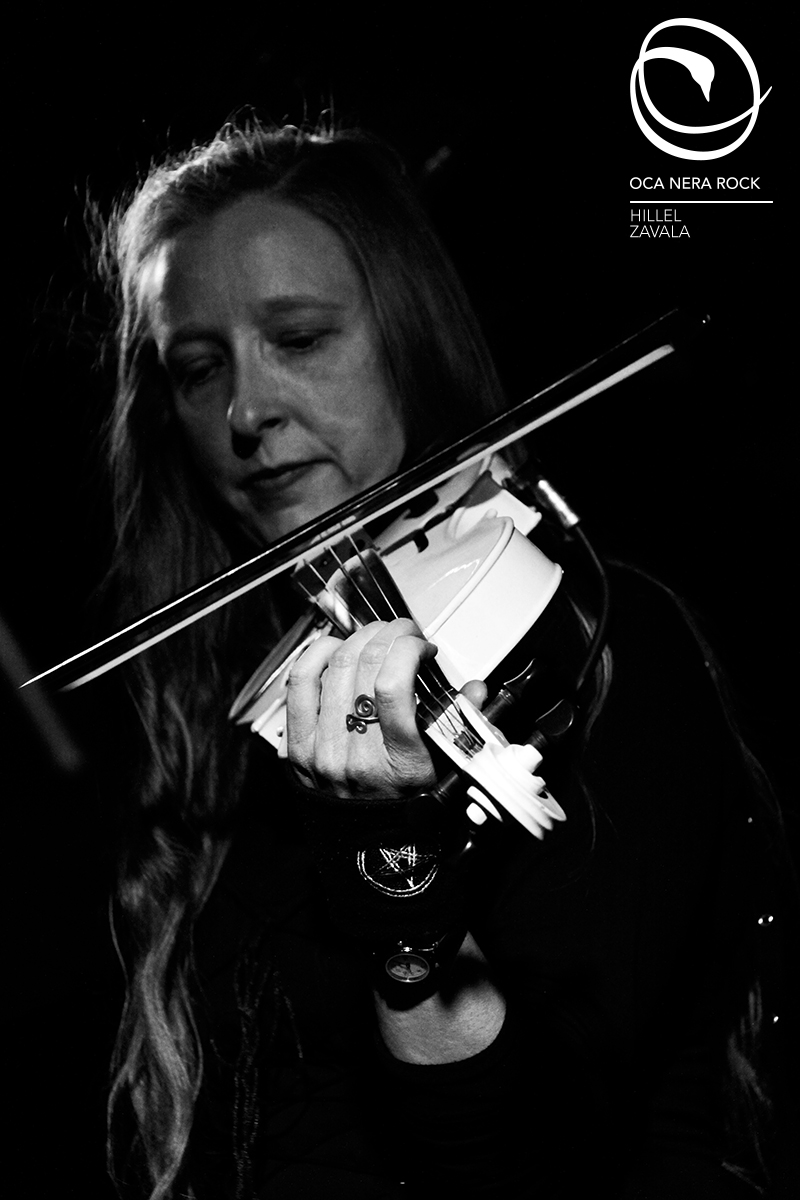 Quando arriva King Dude, il Re Nero con la croce al collo, sul palco l'atmosfera cambia completamente e un pò dell'alone di nostalgica tristezza abbandona il The Underworld.
Malgrado la sua musica gothic sia intrisa di tutti i suoi demoni e le sue ossessioni religiose, King Dude è uno showman consumato che riesce a far divertire il pubblico.
La sua performance si apre con 'Holy Christos', tratto dal suo ultimo album "Sex" (2016).
Dopo ogni pezzo King Dude intrattiene il pubblico con qualche battuta da vero mattatore, ma è quando la sua voce calda e roca aleggia nell'aria che si raggiunge il massimo della godibilità, come nella versione di 'Deal With Me The Devil', in cui sembra quasi spezzarsi.
Il cantante statunitense è in ottima forma vocale e una dopo l'altra regala al pubblico delle piccole perle.
Quando attacca 'Jesus in the Courtyard' invita il pubblico, che risponde timido, a cantare con lui.
Arrivati a metà del set, i presenti iniziano a richiedere a gran voce i grandi classici, ma tra problemi di accordatura della chitarra e qualche battuta, King riesce ad incantare anche senza soddisfare tali richieste.
Verso la fine della serata finalmente il Re Nero si scatena: la batteria parte potente, il basso la segue, le chitarre incalzano la voce cambia e gli ultimi quattro pezzi sono sensualità pura.
'Rosemary' chiude la prima parte del set, dopo pochi minuti dietro le quinte e la band torna sul palco e concede il bis composto da altri quattro brani.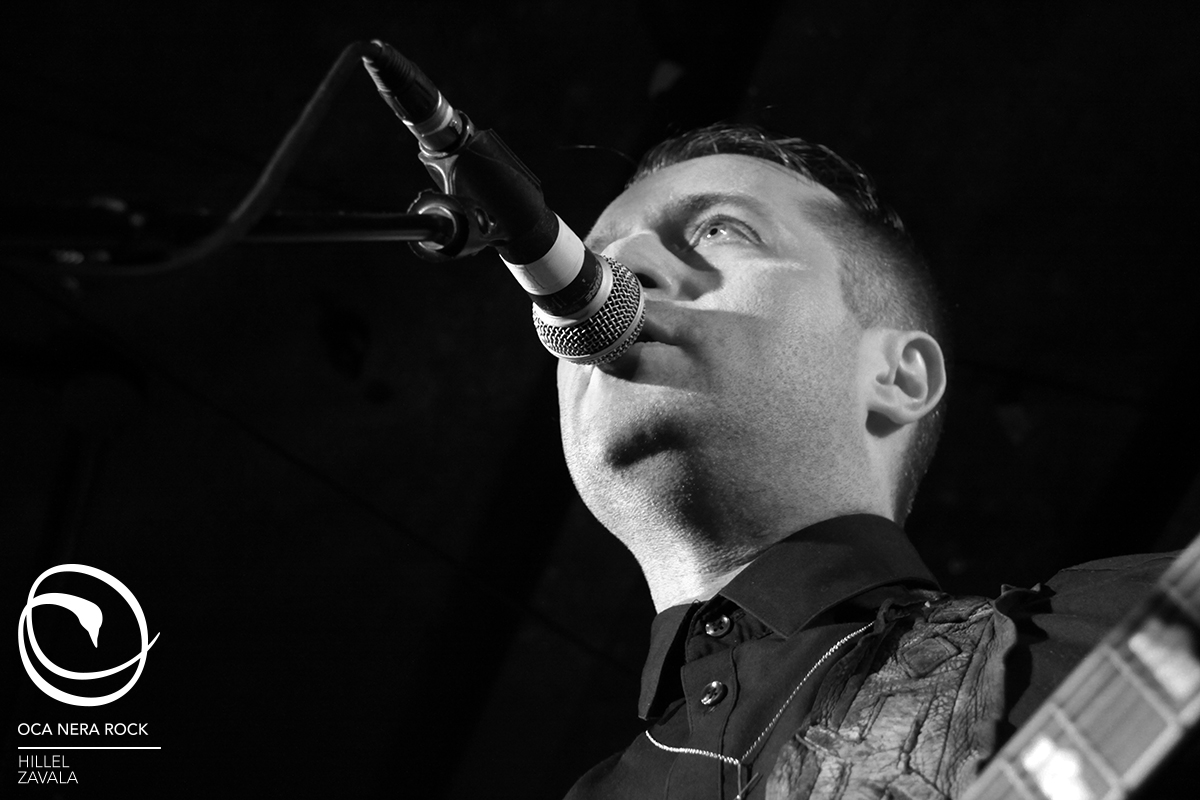 Come previsto da copione, alle 22.45 le ultime note di una bellissima versione di 'Miss September' spengono le luci sul palco e Dude King e i suoi salutano il pubblico, che ordinatamente lascia il locale.
---
Vuoi vedere la gallery completa della serata?
Clicca qui.