Reminiscenze di Tecno anni '90, suoni metal di inizio millennio, tutine fluo, testi leggeri e ammiccanti
Gli Electric Callboy conquistano (di nuovo) Milano
Reminiscenze di Tecno anni '90, suoni metal di inizio millennio, tutine fluo da video fitness alla Jane Fonda, testi leggeri e ammiccanti ed eccovi serviti gli Electric Callboy.
Il risultato della formula del loro successo è semplice: divertimento a volumi altissimi con cadenze dance da fare ballare tutto lo stage e coinvolgere un pubblico sempre più giovane ed eterogeneo che si presta a rivivere una decade ormai passata, chiassosa nell'abbigliamento e nei modi.
Non a caso, al concerto all'Alcatraz di Milano si sono intravisti gruppi di persone travestite da palestrati alla "Flashdance", con tanto di parrucche e fasce antisudore.
In apertura alla serata, data unica in Italia, i Future Palace.
Si tratta di una formazione hardcore/metalcore tedesca capitanata dalla versatile ed appariscente cantante Maria Lessing (che triroveremo ospite degli headliner).
Il concerto è stata l'occasione per presentare quasi per intero l'ultimo album uscito a giugno del 2022, "Run".
La formazione di tre membri si presenta però con solo cantante e batterista: assente il chitarrista, sostituito in modo ironico da una sagoma fatta da maglietta e cappellino.
Fa ridere, sì, ma indubbiamente penalizza un po' la loro performance che deve attingere a basi già preconfezionate.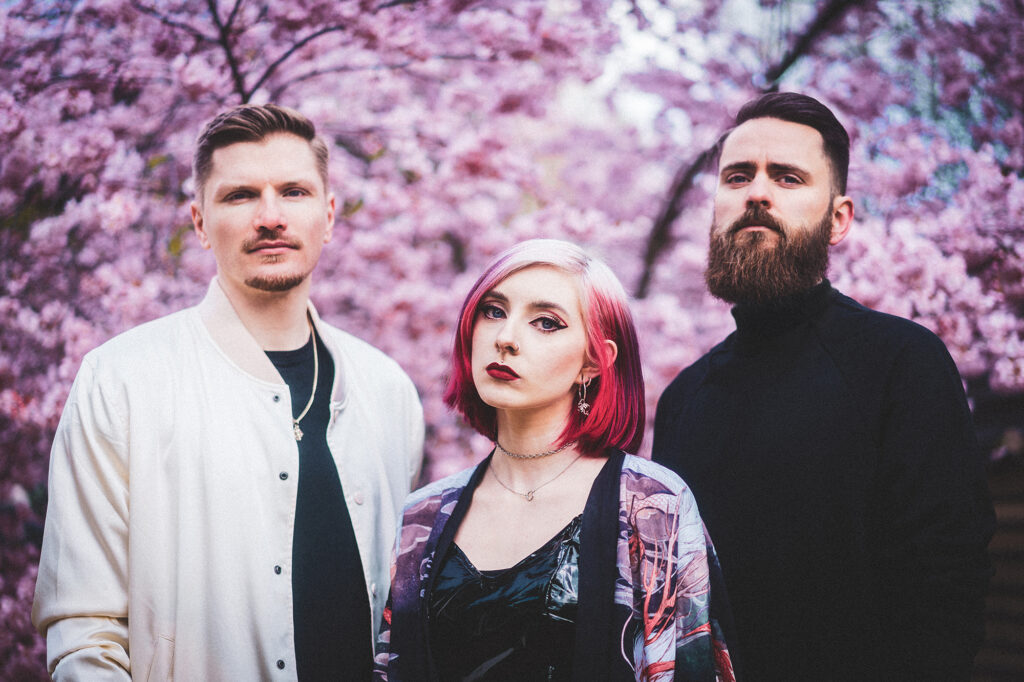 Ospiti della serata gli Holding Absence.
Il quartetto post-hardcore gallese è molto apprezzato dal pubblico anche se la proposta musicale è abbastanza diversa rispetto a quella degli Electric Callboy.
La loro performance si sviluppa intercalando proposte incalzanti e fulminee con momenti di intensità emotiva più vicine alle ballate metal più moderne.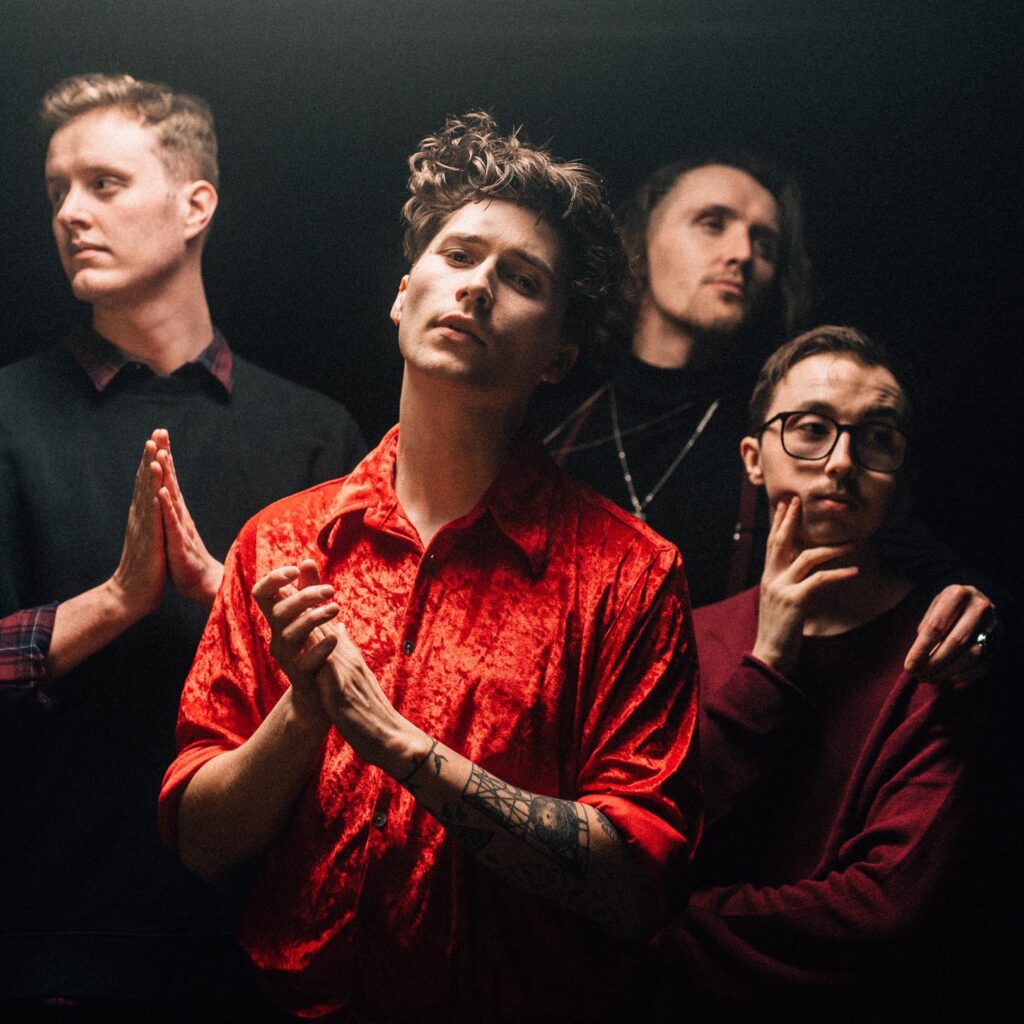 Poi, finalmente, arrivano loro.
Siamo davanti ad un sold out che già si poteva prevedere dopo il concerto dello scorso giugno al Legend Club Milano: un successo annunciano.
La band ha fatto in tempo a passare una pandemia, cambiare nome (da Eskimo Callboy ad Electric Callboy) e diventare famosi in tutto il globo per partire proprio dall'Italia con il loro "Tekkno Tour".
Per un'ora e mezza l'Alcatraz di Milano è un fiume di persone che non stanno ferme ma cantano e saltano ridendo spensierate, facendosi travolgere da quel "Tekkno Train" che, impazzito, trascina tutti nella sua corsa.
Sui grandi schermi led scorrono immagini fluo e i testi delle canzoni che illuminano a giorno l'Alcatraz, a intervalli con cannoni spara coriandoli.
Questa grande varietà nel pubblico degli Electric Callnoy è anche il loro vanto, come dichiarato dal cantante Kevin Ratajczak, che insieme al suo partner Nico Sallach, dimostra un affiatamento invidiabile: le due voci si mescolano e si completano senza aver punti deboli per tutta la durata del concerto.
Niente pause, solo intermezzi per cambi d'abito per indossare parrucche e vestiti che rimandano al rispettivo video della canzone.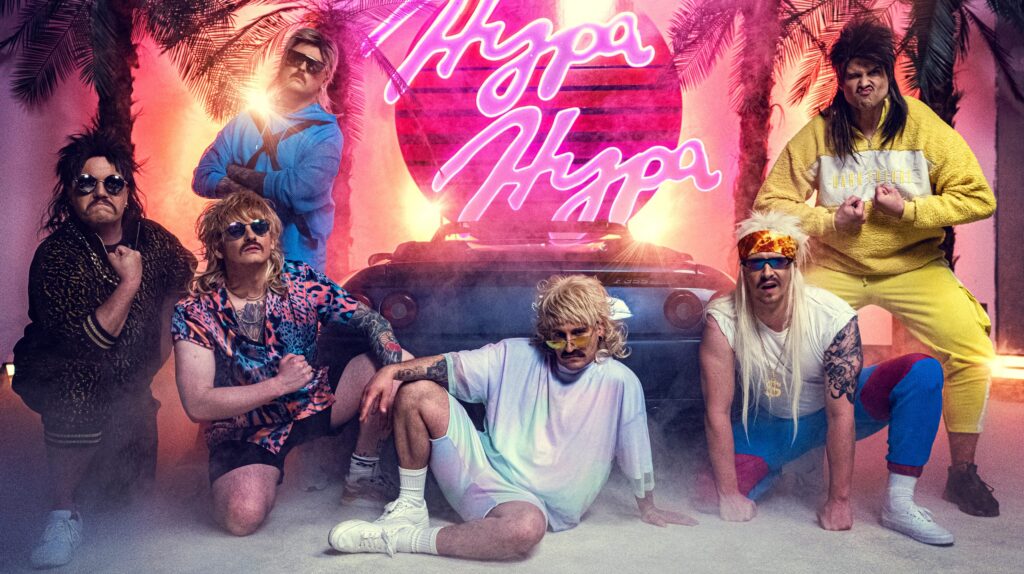 Seguire un concerto degli Electric Callboy significa anche porre attenzione a tantissimi riferimenti, citazioni di una cultura targata anni '80/'90.
Gran parte del concerto segue la promozione dell'ultimo disco, "Tekkno Train", il primo con Sallach alla voce, dove le hit 'Pump It' e 'Hypa Hypa' devastano completamente il pubblico che non riesce a non cantare e ballare.
Nota a margine favorevolissima: la velocità dei pezzi e l'intensità del coinvolgimento del pubblico ai ritmi forsennati degli Electric Callboy fa sì che praticamente per tutta la serata ci siano stati pochissimi telefonini accesi a riprendere lo show.
Erano tutti troppo occupati a godersi il concerto.
Circa una ventina di canzoni in scaletta, con le potenti 'Supernova', 'Arrow Of Love', 'Fuckboy' e la nuova 'Neon', eseguita per la prima volta live, fanno saltare per un'ora e mezza tutto lo stage dell'Alcatraz.
La strafottenza e la voglia di divertirsi senza aver pensieri è anche rappresentata da un loro bacio on stage alla fine della canzone 'Hate/Love', spogliandolo di ogni malizia e tendenziosità, lasciando quello che invece rappresenta un gesto di volersi bene.
Conclude la serata 'We Got The Moves', con tanto di cambio d'abito e di parrucchino: un set dove tutti si sono divertiti e ampissimi sorrisi soddisfatti rimassero stampati nel migliaio di presenze in questa data meneghina da ricordare.
Photo Gallery
Milano, 08/02/2023
© Yamilé Barcelò / ONR