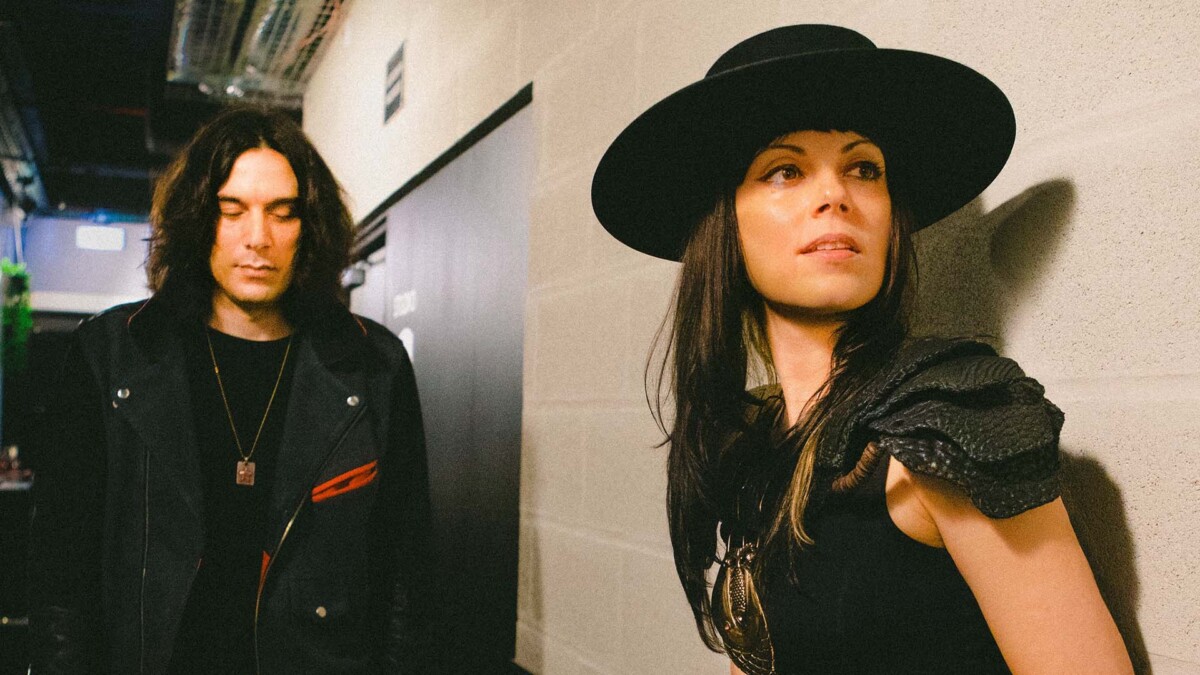 Ovvero, come la sottile ma inarrestabile brezza di ribellione mantiene vivo il tizzone della libertà, sepolto dalla polvere di una società schiavista a livello morale, etico e mentale.
I The Last Internationale tornano in Italia, stavolta non da opener ma da protagonisti, in una Milano che li accoglie con entusiasmo.
Il valore riconosciuto alla band è lampante, dimostrato soprattutto dal fatto di avere un Legend Club che conta un numero impressionante di presenza in una giornata generalmente ostica come il lunedì.
Il set della band newyorkese è durato circa un'ora e mezza e la setlist di 12 brani (alcuni dei quali tratti direttamente dal loro ultimo lavoro) ha reso pace a chi si era abituato a concerti con poca (o quasi nulla) personalità.
Pronti? Si parte.
Il riff pesante e hard rock di 'Killing Fields' è quel che basta, il pubblico viene subito conquistato dal binomio della macchina ritmica della band e dalla voce pulita, potente, viscerale e ipnotica di Delila Paz.
Il brano che segue, 'Life, Liberty, and the Pursuit of Indian Blood', ha il ritmo sincopato una marcia di protesta e vede anche la collaborazione su disco con Brad Wilk, batterista dei Rage Against The Machine.
Assieme a lui scrivono pure 'Wanted Man', sigillando così il sodalizio artistico anche con Tom Morello, loro fan dalla prima ora.
Nelle canzoni dei The Last Internationale risorge una lotta sociale profonda, brutale, onesta e decisa.
Attraverso i propri testi la band non sfocia mai in una retorica facile e falsa e brani come '1984' o 'Running For A Dream' hanno il sapore delle lotte per i diritti umani e civili degli anni '60 e '70.
Il tutto, manco a dirlo, supportato da un tappeto sonoro imponente e vibrante.
La voce di Delila Paz è un compendio di soul, r&b, rock primordiale e limpidezza che permea la mente, lasciando estasiati gli ascoltatori.
E basterebbe la sua performance alle tastiere in 'Soul Of Fire' per capire l'ampiezza del suo talento.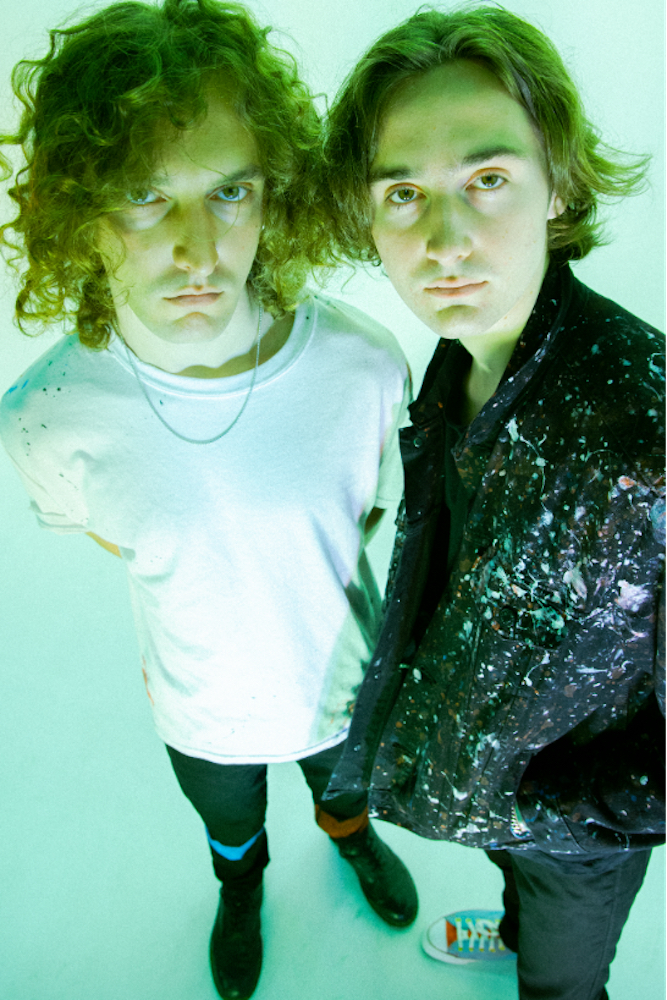 L'atmosfera calda di una sera di primavera chiusi in un locale con scarsa ventilazione diventa torrida con l'esecuzione di '1968', dove inseguendo il mantra della parola "freedom", Delila si lancia come in trance sulla folla, per uno stage diving in giro per il locale.
La serata si chiude con 'Hit 'em With Your Blues', dove i The Last Internationale fanno salire sl palco più gente possibile per cantare e ballare insieme a loro.
Quello dei The Last Internationale è un concerto immersivo, intimo e diretto.
In poche parole, emoziona al punto da far venire la pelle d'oca.
La band è stata opener di tanti importanti band in tutto il mondo ed ha partecipato a numerosi festival, esibendosi davanti a centinaia di migliaia di persone.
Eppure, l'intimità di un locale dove si riescono a guardare negli occhi i propri fans e sentire il contatto con il pubblico è sicuramente la dimensione attraverso la quale il loro messaggio riesce ad arrivare in modo diretto, restando incastonato nell'anima.
A menzione, in apertura serata si sono esibiti i nostrani Roommates, con un bel mix di rock da proporre al pubblico e l'esperienza di una carriera decennale che li rende molto validi dal vivo.
Assieme a loro anche il duo basso e batteria dei Taipei Houston, formato dai due figli di Lars Ulrich, che hanno il merito di crederci veramente.
Sono una creatura ancora acerba, con sonorità punk moderne distorte – piacevoli ma ancora da inquadrare.
Ovvio, la genia ha il suo ruolo per aver dato loro la possibilità di fare un tour, ma bisogna dar loro un merito: l'attitudine live c'è.
Photo Gallery
Milano, 08/05/2023
© Yamilé Barcelò / ONR
The Last Internationale
Taipei Houston