Pensavamo di averli definitivamente salutati (e un poco compianti) al Mediolanum Forum di Milano lo scorso inverno e invece, Elio e le Storie Tese, sabato 21 aprile sono tornati in scena, precisamente alla Kioene Arena di Padova, per la seconda data del loro ultimo "tour di addio" (a cui a questo punto, credono in pochi).
Addio sì, addio no?
Non sappiamo se salutarli o meno, non sappiamo se a riportarli in scena sia la nostalgia del palco o una trovata ingegnosa per riacquisire popolarità, ma dopo 37 anni di onorato servizio direi che "gli Elii" meritano perlomeno il beneficio del dubbio.
Lo show è di tutto rispetto: tre ore di maschere, siparietti e risate, nello stile sarcastico e sottile che ha da sempre contraddistinto la band.
Tra i protagonisti della serata è certamente da citare il tastierista Vittorio Cosma, dimostratosi una valida spalla per il frontman Stefano Belisari (Elio): provocatorio e ironico, incita il pubblico in cori da stadio, ma anche si diletta in parentesi strumentali di qualità come la versione in chiave soul di 'O mia bella madunina' proposta in vista di un personale progetto-tributo (reale o fantomatico, non si è capito) che vede i brani popolari italiani rivisitati con lo stile e la voce (imitata) di Mario Biondi.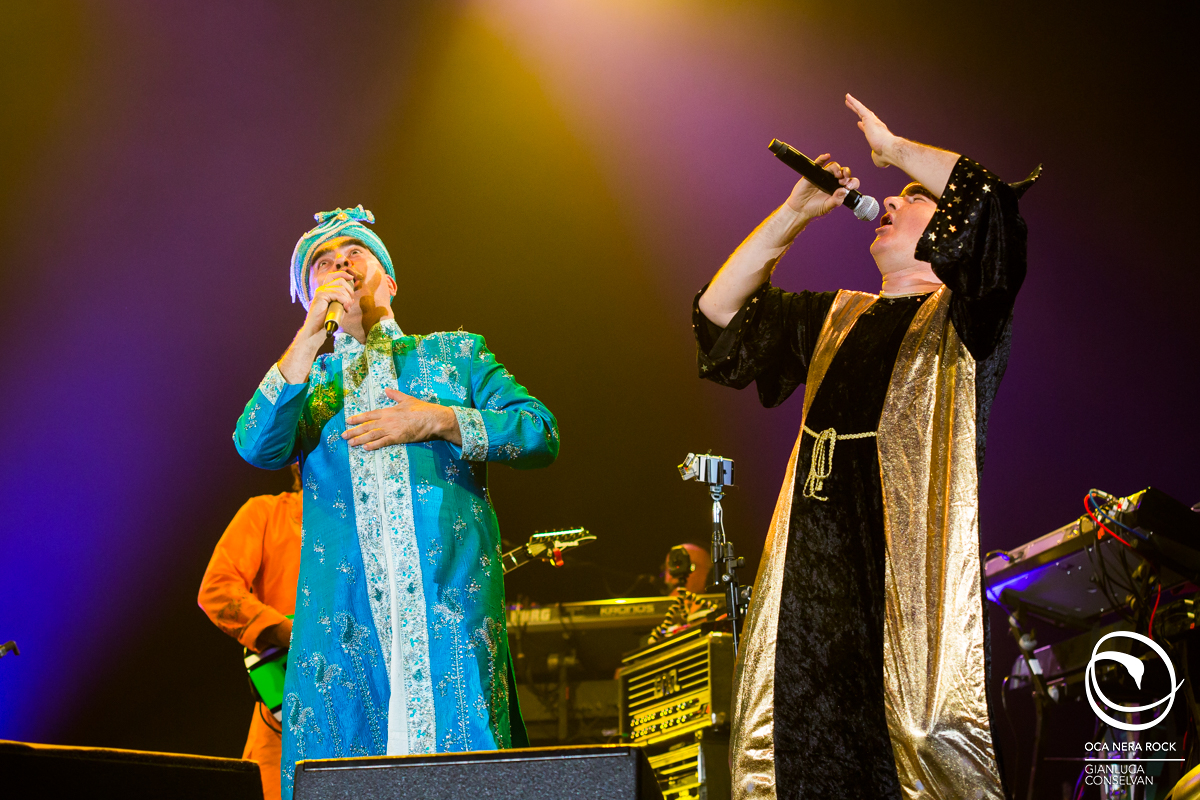 In scaletta troviamo i grandi classici spesso assenti dai live: i brani più recenti, quelli più conosciuti e quelli da "veri intenditori". Insomma, una carrellata lunghissima e senza tempo che ha ripercorso davvero tutta la carriera della band.
Per citarne alcuni, 'La terra dei cachi', 'El pube', 'Servi della gleba', 'Tapparella', 'TVUMDB' e 'Uomini col borsello' – quest'ultima con la partecipazione straordinaria di Skardy dei Pittura Freska.
Tra gli ospiti non solo lui, ma anche un certo DJ Mendrisio, rivelatosi poi il nipote dell'ex componente della band Feiez, scomparso tragicamente nel 1998 – «Un modo per averlo qui con noi in questo ultimo grande saluto al pubblico», ha spiegato Elio.
Un must anche la figura di Mangoni, un po' invecchiato certo, ma non arrugginito.
Travestito e talvolta svestito ha invaso lo stage nei panni dell'elfo in 'Il vitello dai piedi di balsa', della disco-star in 'Born to be Abramo' e chi ne ha più ne metta.
«È un artista a sé, non fa parte di questa band», tiene a precisare Elio, ma la realtà è che ognuno di loro trova equilibrio solo nello squilibrio dell'insieme. Perché, diciamoci la verità, qui non parliamo solo di un concerto ma di uno show a 360 gradi, talmente concentrato e complesso da rischiare di sfinire lo spettatore, più che divertirlo.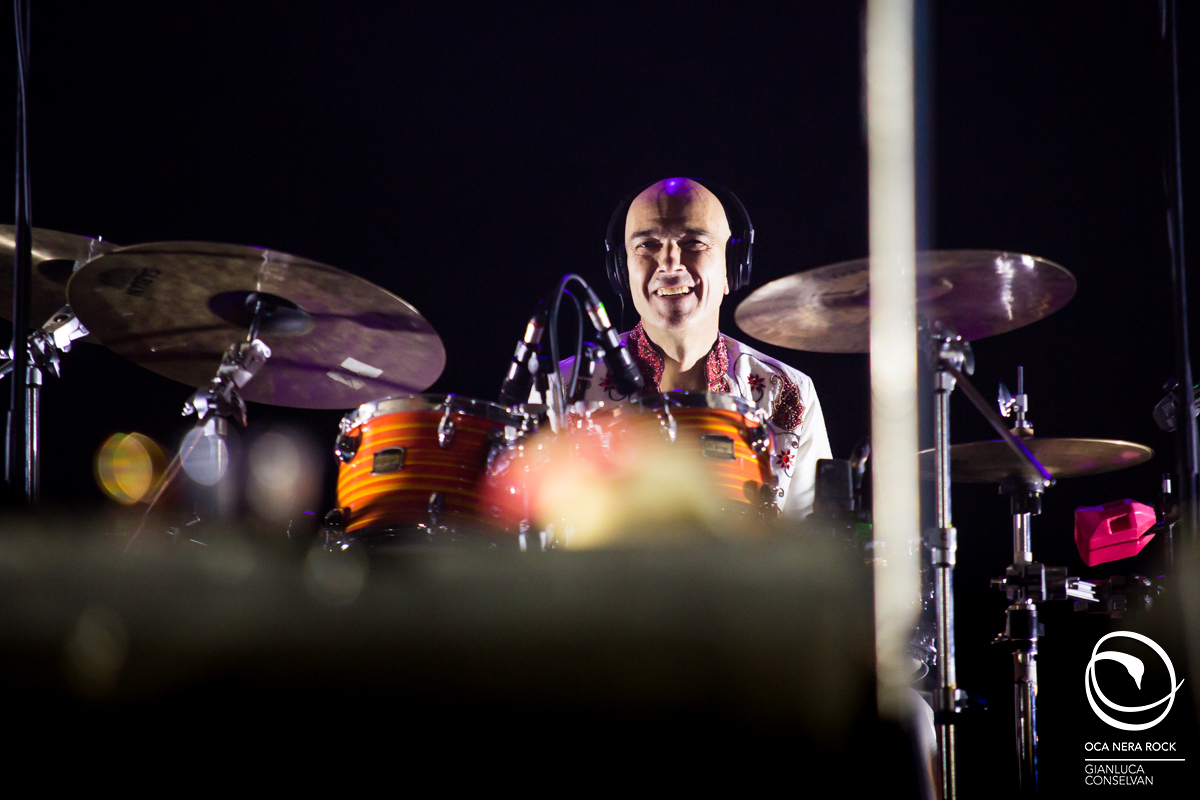 Eppure, Elio e le Storie Tese rendono tutto questo un cocktail perfetto.
Ottimi musicisti e sottili punzecchiatori nei testi contorti, una combo che ha garantito un successo indiscusso, inducendo la critica a considerarli come una tra le band di maggior successo nella storia della musica italiana.
A vederli sembra di essere in un film di Tim Burton: la follia onirica di chi ha del genio in sé, ma non si prende troppo sul serio.
---
Vuoi vedere la gallery completa della serata?
Clicca qui.