Gogol Bordello, è in arrivo il nuvo album "Seekers and finders".
In attesa del tour italiano della band, in arrivo per tre tappe il prossimo luglio, i Gogol Bordello pubblicheranno il nuovo album "Seekers And Finders" il prossimo 25 agosto tramite Cooking Vinyl / Edel.
In merito al nuovo disco, Eugene Hütz, frontman della band afferma che «"Seekers and Finders" è un disco magico e spensierato».
Sono undici le tracce che lo compongono, «è un lavoro completo che ha catturato in sé lo spirito della nostra famiglia, ogni suo lato…il buono, il brutto e la perfezione».
Uno dei brani del disco, 'Did It All', vede come guest Regina Spektor.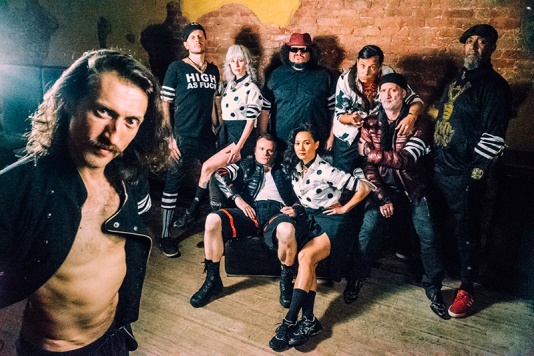 Date del tour italiano 2017:
12 luglio 2017 – Pistoia, Pistoia Blues
13 luglio 2017 – Collegno (TO), Flowers Festival
14 luglio 2017 – Trento, Owl Festival