La band, tra i migliori esempi di psichedelia e desert rock, torna in Italia a dicembre.
Originari di Tucson e con ventisette album alle spalle, i Giant Sand sono considerati gli antesignani del cosiddetto desert rock.
La loro musica è una fusione di alternative rock e country, un concentrato di psichedelia e suoni acidi che vanno oltre il paisley underground.
A trentatré anni dalla pubblicazione di "Ballad Of A Thin LIne Man", pubblicato originariamente nel 1986 la band di Howe Gelb e soci rivisita e ripropone uno dei migliori album della sua discografia, con l'aggiunta di due nuovi brani.
Il risultato, "Recounting The Ballad Of A Thin Line Man", pubblicato il 20 settembre 2019 su etichetta Fire Records, vede Howe Gelb alla chitarra, Tommy Lukins alla batteria e Thoger Lund al basso.
La rilettura dell'album «ha ripulito le gemme sepolte, riacceso qualche filippica truculenta ed infiammato una rabbia senza età», afferma Howe Gelb.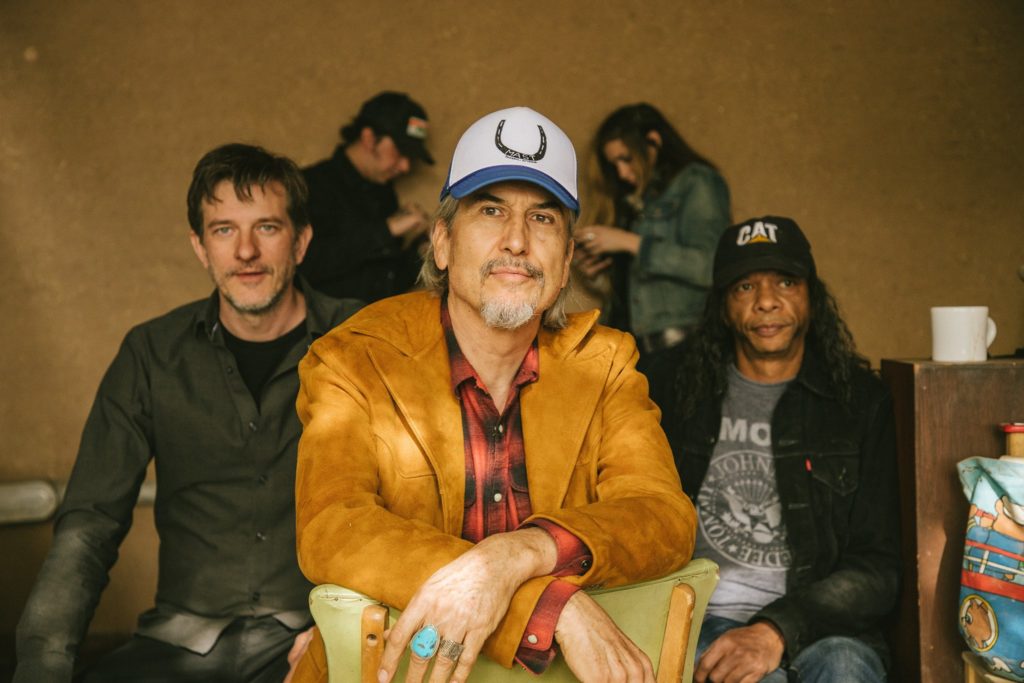 Date del tour 2020:
06 dicembre – Ravenna, Bronson
07 dicembre – Montecosaro (MC), Mount Echò
08 dicembre – Gioia del Colle (BA), Time Zones Festival c/o Teatro Rossini
Informazioni:
http://www.jalamediaactivities.com/