I Black Label Society tornano in tour: il viaggio che li vedrà in giro per l'Europa toccherà con una data anche l'Italia.
Sarà l'occasione per sentire live per la prima volta i brani dell'ultimo disco, "Doom Crew Inc.".
Zakk Wylde con la sua band sarà all'Alcatraz di Milano il 19 giugno (biglietti in vendita qui) e finalmente i fans del gruppo statunitense potranno ascoltare live i brani tratti dall'ultimo disco.
"Doom Crew Inc." è l'undicesimo album per i Black Label Society e nasce durante la pandemia, quando Zakk si è ritrovato ad avere molto tempo libero da dedicare alla famiglia.
Marito e padre con una forte personalità ed uno spiccato senso dell'umorismo, Zakk è passato dai lunghi tour in giro per il mondo al relax di casa.
The Boss (come chiamato affettuosamente da Ozzy Osbourne) ha avuto modo per pensare e mettere nero su bianco le sensazioni e le emozioni di un periodo che ha lasciato il segno, bene o male, in ognuno di noi.
Ne è nato l'ennesimo capolavoro: dodici tracce diverse, con sfumature intense e potenti.
Per rendere ancor più granitici alcuni passaggi, Wylde ha condiviso la chitarra con Dario Lorina per spingere oltre, ancora una volta, il sound della band.
Lavorare con Dario è stato fantastico.
È l'evoluzione della band sentire Dario distruggere il disco.
Sai, è un musicista straordinario – è un chitarrista straordinario, sa suonare il piano, canta, fa un'incredibile chicken piccata…fa tutto!
Averlo nel disco è semplicemente fantastico.
È stata una sorta di evoluzione, più Dario sta con la band, più aumentano l'intesa ed il divertimento.
Ha fatto il doppio con me negli assoli per canzoni, come 'Suicide Messiah', 'Stillborn'.
Conosce l'intero repertorio e con i concerti dal vivo usciamo insieme tra la folla.
Ci accendiamo duellando con i banjo, suonando gli assoli avanti e indietro!
Tutto questo ora si è riversato sul disco.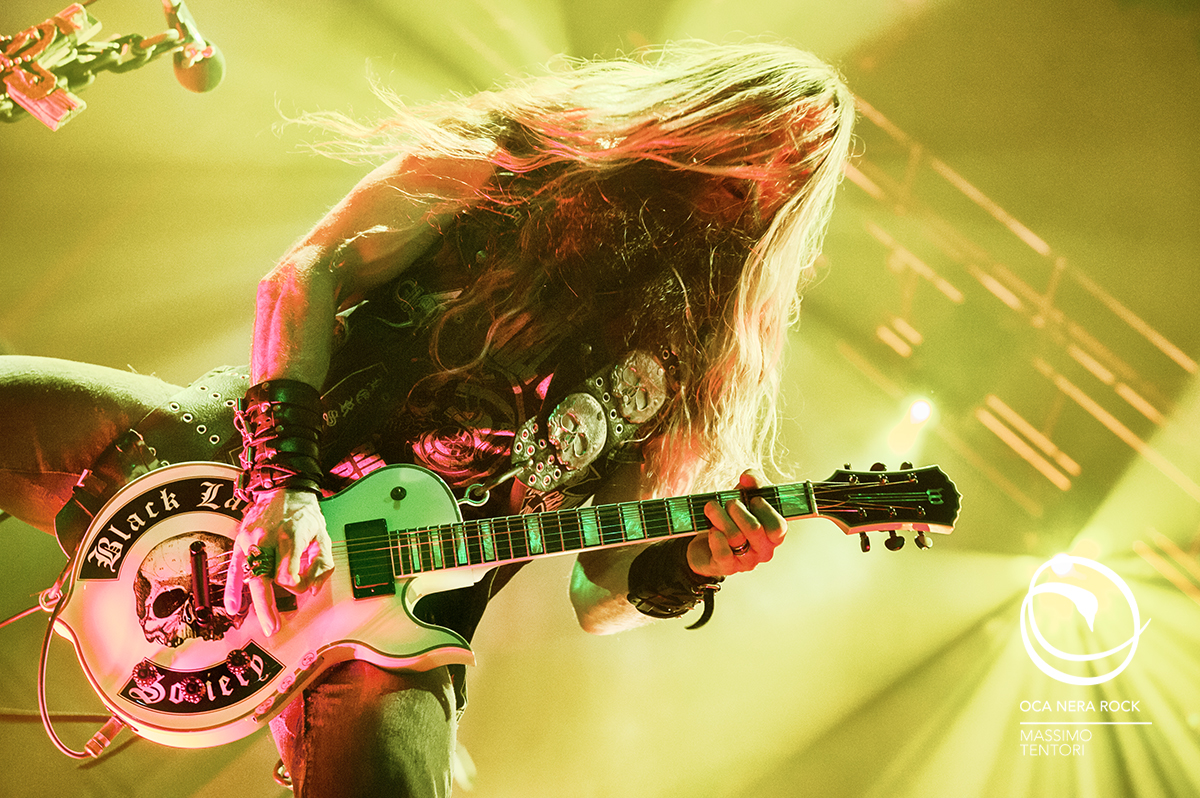 Le occasioni per calcare il palco non son mancate nell'ultimo anno ma ciò che deve aver lasciato il vuoto in Zakk è proprio la vita on the road, quella in tour.
Ho intenzione di fare un tour di due anni per promuovere questo disco, questo è il mio piano di gioco.
Con la speranza di poterlo incontrare in altre tappe in Italia, godiamoci l'attesa per il concerto di Milano.