Roma, 09/07/2019
Raramente capita di rimanere stupiti per un'esibizione live perché, diciamoci la verità, nonostante l'impegno e la bravura degli artisti spesso le loro performance "non si rivelano all'altezza delle aspettative da disco", come si diceva una volta.
Il concerto tenuto dai Tears For Fears nell'incantevole cornice della Cavea dell'Auditorium Parco della Musica, al contrario, si è rivelato una piacevole sorpresa.
Ormai il duo della cittadina termale di Bath si è riunito già da molto tempo e l'alchimia umana e professionale sembra non venire mai meno.
Orzabal e Smith suonano tutto il loro repertorio e si divertono, le loro voci sono quelle dei tempi migliori e la band che li accompagna appare strutturata e all'altezza.
La scenografia è essenziale, limitandosi a qualche gioco di luce led e impattando tutto sull'aspetto musicale della serata.
Il concerto parte col botto, con i grandi classici 'Everybody Wants To Rule The World' e 'Sowing The Seeds Of Love', ma pesca anche brani dagli inizi della loro carriera come 'Pale Shelter', frutto della loro formazione mod revival contaminata poi dalla scena new wave.
Si passa per le atmosfere di 'Mad World' e 'Change' per arrivare poi sorpresi ad una cover abbastanza straniante di 'Creep' dei Radiohead, sempre molto difficile da confrontare con l'originale.
Il concerto raggiunge il suo picco con la bellissima 'Woman in Chains' e le finali 'Head over Heels' e 'Shout'.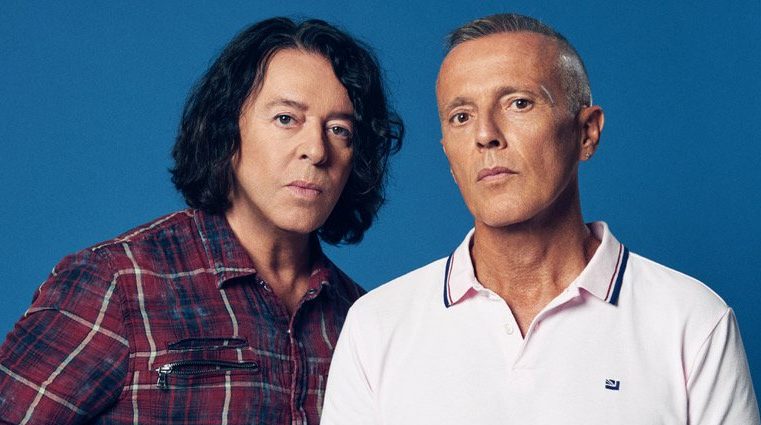 La scaletta è stata essenziale ma riesce a dipingere perfettamente l'evoluzione creativa della band che dagli esordi è riuscita nel panorama del decennio anni Ottanta a ritagliarsi un profilo musicale assolutamente indipendente dalle mode del momento.
Dal punto di vista tecnico e strumentale, la band ha sempre privilegiato il suono di chitarra e basso ai nascenti sintetizzatori senza però disdegnandone il contributo.
Probabilmente anche questa scelta ha permesso loro di non invecchiare col passare degli anni ma, al contrario, risultare ancora attuali sia nei suoni che nel complesso delle scelte artistiche.
Quello che emerge ancora una volta è che laddove la qualità musicale si fa indiscutibile, i "fronzoli" come aspetto scenografico diventano un semplice ornamento.
I Tears For Fears sono ben lungi dall'essere considerati come qualcosa di vintage e sono assolutamente pronti a nuove direzioni musicali, forti della qualità di un passato artistico che guarda più al futuro che al "come eravamo".