Bologna, 11 ottobre 2019
Quella di venerdì 11 ottobre sarà una data che rimarrà nel cuore di tutti i presenti al Paladozza di Bologna, poiché sul palco si è esibito un gruppo storico degli anni '80 che ha influenzato in maniera indelebile una lunghissima quantità di band.
Sto parlando dei Pixies, attualmente in tour per presentare il loro ultimo lavoro "Beneath the eyre".
Il concerto, inizialmente previsto all'Estragon Club ma successivamente fatto spostare per la costante richiesta di biglietti, è stato aperto da una band di Brighton, formata dalla voce intensa di Laura-Mary Carter e dalla coinvolgente batteria di Steven Ansell.
Quelli dei Blood Red Shoes sono suoni forti e ritmati, che allietano il palazzetto già gremito di persone e dove la suspance è palpabile.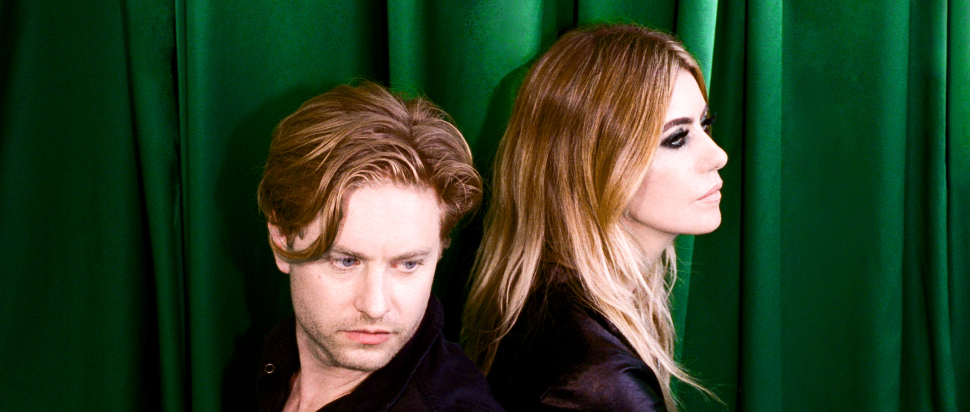 Dalla nebbia intensa che viene rilasciata dal palco si sente una chitarra, e per un momento l'intero palazzetto si ferma, in totale fibrillazione.
Finalmente le ombre che s'intravedevano prendono la forma di Black Francis e soci e la scarica di adrenalina che colpisce ogni presente è acuta.
S'inizia subito con una cover super ballabile e movimentata dei The Surftones, 'Cecilia Ann', seguita da un brano del nuovo disco, 'St. Nazaire'.
Inutile negare che i nuovi pezzi siano accolti dal pubblico in maniera meno eccitata e coinvolgente, sintomo che questo ultimo lavoro deve ancora essere metabolizzato e compreso.
Infatti, quando vengono intonate vecchie glorie come 'Wave of mutilation' oppure 'Monkey gone to Heaven', metaforicamente parlando la struttura rischia di crollare tra pogo e scapellate.
Francis imbraccia la chitarra classica e l'atmosfera si fa più intima.
Continua alternando in scaletta pezzi sia nuovi che vecchi, anche perché quest'anno si festeggiano i 30 anni di "Doolitlle" e non possono mancare le esecuzioni di 'Here comes your men' o 'Hey'. Senza nessun preavviso, nel pieno della serata parte il celeberrimo assolo che da anni fa emozionare intere generazioni e che il film "Fight Club" ha decisamente aiutato a decretare come una delle canzoni simbolo degli anni '90: tutto il palazzetto canta a gran voce assieme alla band 'Where is my mind'.
Voce intensa che sale dallo stomaco, Black Francis interpreta l'immortale canzone poco curante degli schemi, ma con un'emozione da pelle d'oca.
Il live continua con alcuni brani super movimentati tratti dal nuovo disco, come 'Catfish Kate' o 'This is my fate', seguiti poi da una cover della bellissima 'Head On' dei The Jesus and Mary Chain. Il finale è punk, con un'aggressiva 'Debaster' che fa partire anche uno stage diving.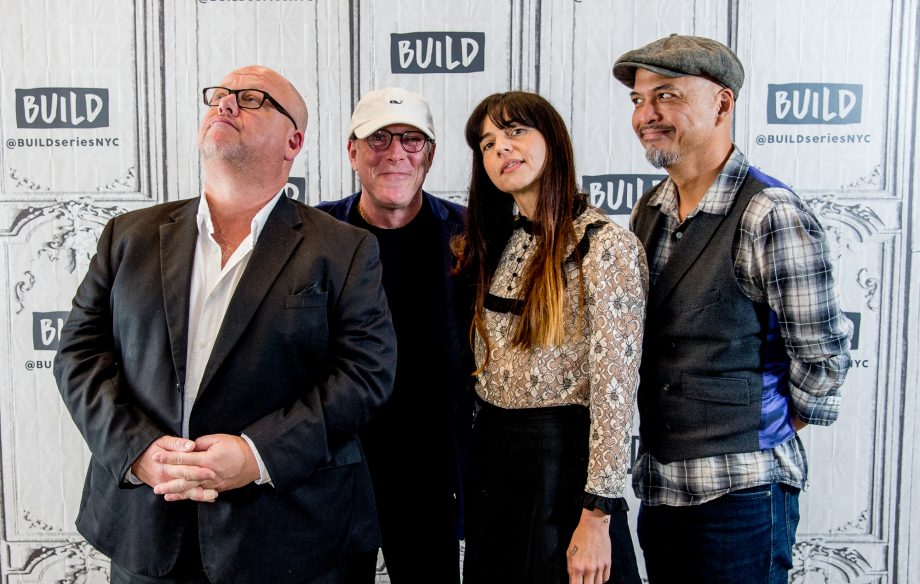 Essendo una grade fan di Kim Deal, personalmente ho avvertito la sua mancanza (ha lasciato la band nel 2013) ma la sua sostituta Paz Lenchantin (ex A Perfect Circle) si difende egregiamente, sia al basso che alle seconde voci: la sua esecuzione di 'Bone Machine' mi ha piacevolmente stupita.
In sostanza, due ore ininterrotte di musica, circa 40 canzoni suonate senza pause e senza fronzoli: i Pixies ci dimostrano che l'età è solo uno stato mentale e che sono ancora in grado di stupire, divertire ed emozionare.
---
Photo gallery del concerto: