Milano, 27 novembre 2019
Immaginiamo un ponte che dagli anni '90 di Seattle arriva a Milano in questo novembre, e su questo ponte c'è Mark Lanegan che, con la sua Mark Lanegan Band, porta al Fabrique lo spirito grunge, le radici blues, un carisma notevole e una profondità con pochi eguali.
"Somebody's knocking" è l'ultimo album pubblicato da una manciata di settimane, con qualche innovazione sonora e qualche punto di rottura rispetto al passato – nulla che possa spaventare chi è stato leader degli Screaming Trees e che ha all'attivo una lista sterminata di collaborazioni e una dozzina di dischi da solista.
Non c'è il consueto gruppo spalla di baldi giovanotti ad aprire il cartellone, ma una band inglese nata alla fine degli anni Settanta e riformata all'inizio degli anni Dieci, che risponde all'evocativo nome di The Membranes, e che in tenuta total black, dentro e fuori, mette in scena un post-punk d'annata.
Questi quasi ottuagenari pestano tantissimo, appaiono visibilmente affaticati e sfiancati ma non sono mai domi, la convinzione con cui tirano basso e batteria sino alla fine è travolgente.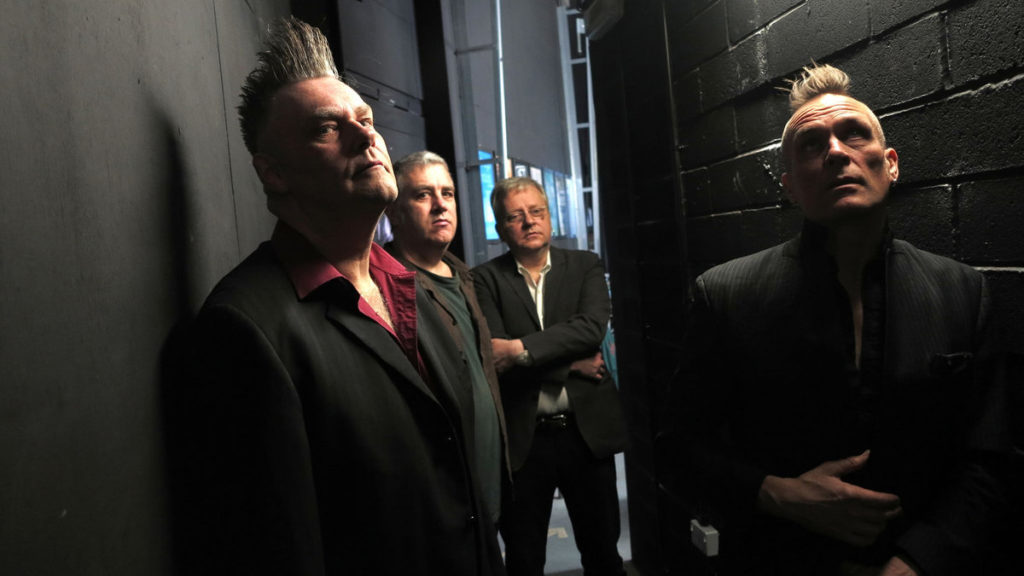 Il suono della Mark Lanegan Band si mette in scena con l'intensità e la compostezza di una mano pesante su plettrate parsimoniose, mentre sul microfono si sente da subito passare la carta vetrata.
La voce graffia esattamente come ci si sarebbe potuti aspettare, con la batterie che corre e le corde che si alzano di tono ma non accelerano, almeno fino al corposo trionfo in crescendo di 'Hit the city'.
Aumenta la velocità di crociera e si alzano le ottave, con la voce di Mark Lanegan a fare da collante portentoso che tiene insieme le linee e dà vita ai pezzi, avventurandosi talvolta in zone luminose che per la gran parte del tempo rimangono invisibili e inesplorate.
'Beehive' fa spuntare il cuore dalle tenebre, e 'Bleeding muddy water' è un lento sisma a bassa magnitudo che vibra dritto in pancia.
Maggiore veemenza nell'aggressione sugli strumenti significa perdita di meticolosità: più cuore e meno precisione, per arrivare nella contemporaneità di alcuni pezzi nuovi con trame di tastiera non troppo omogenee.
Le atmosfere fosche della Mark Lanegan Band si tingono così di colorazioni leggere, con una destabilizzante retrospettiva attraverso l'ultimo disco affrontata col piglio del rocker affermato e poco affamato.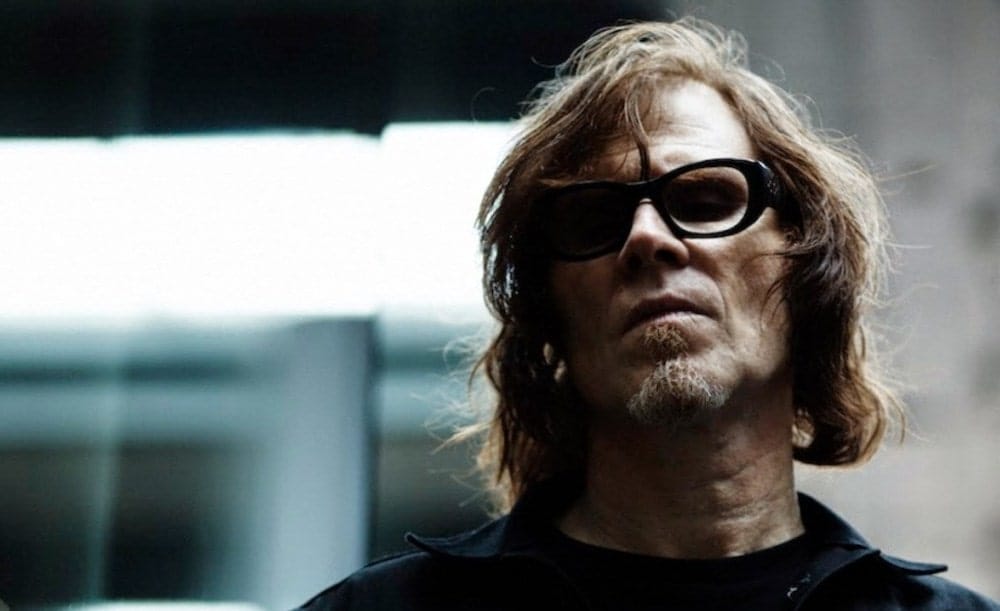 I bui synth di trent'anni fa di 'Dark disco jag', cupa e omogenea, riportano finalmente Mark Lanegan e i suoi sodali in trincea, in frontiera, nelle asperità dei bassifondi di una 'Death trip to Tulsa', dove i muri sono scrostati ma caldi e solidi.
Arriviamo così all'attacco di un bis che non aggredisce, perché 'Harborview hospital' si appoggia su comode tastiere e giri di chitarra sentimentaleggianti, che vengono subito soffocate dal finale buio ed affilato di 'The killing season'.