Milano, 29 novembre 2018
Johnny Marr si presenta da solista al Fabrique di Milano, ma non è di certo un tipo solitario.
Ha scritto pagine importanti della musica negli anni '80 come colonna portante dei The Smiths, ha collaborato con numerosi gruppi indie al di qua e al di là dell'Atlantico come musicista e come produttore e ha pubblicato quattro album come produzione propria, l'ultimo dei quali è "Call the comet", uscito da alcuni mesi e che ha riscosso un discreto successo.
Quella di Milano è l'unica tappa italiana del tour, che raduna alcuni curiosi e moltissimi nostalgici, fan che alla luce delle ricorrenti dichiarazioni di Johnny Marr e dell'ex-sodale Morrissey considerano una vera e propria chimera una reunion dei The Smiths, pur in un epoca in cui si riformano i gruppi più impensabili.
Ma con loro oltrepasseremmo i confini della realtà.
Piglio e look giovanile per Johnny Marr, che regala subito alcune mosse da poser, e gli echi di chitarre vanno subito verso gli anni Ottanta, che si tratti di pezzi suoi o che attinga dal repertorio The Smiths, come accade già con 'Bigmouth strikes again' al secondo brano.
Voce buona, per uno che nasce chitarrista di mestiere, con tonalità bassa e accento estremamente British.
Vien da sé che i vecchi pezzi suscitano maggiore esaltazione nel pubblico, ma anche le opere recenti hanno una buona presa, leggere e con una chitarra gradevole.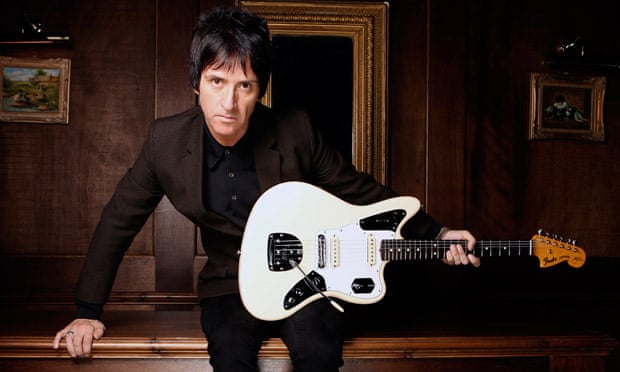 Il suono è secco e deciso, la voce di Johnny Marr non sbaglia e arriva anch'essa in modo diretto, e i richiami delle sonorità sono inconfondibili e vanno comunque a parare dalle parti dei periodi d'oro. Per gli assoli non si bada a spese, nulla che abbia una particolare complessità ma la presa è facile. Alcuni innesti portano delle variazioni sul tema, come la batteria elettronica che quando appare dà un tocco di modernità, in un'atmosfera tendenzialmente malinconica a discendente. 'Walk into the sea', tratto dal recente album, è un gran pezzo ansioso pieno di basso, ci sono passaggi di rock brusco e meno introspettivo, e inserimenti di chitarra virtuosa in brani piuttosto essenziali che rendono giustizia alle doti di eccellente chitarrista di Johnny Marr.
Torniamo a soffrire con The Smiths e 'Last night I dreamt that somebody loved me', intensa e impura, per poi prendere una vena più patinata, con 'Easy money' dal piglio pulito e accattivante e 'New town velocity', un'energica ballata presa ancora dalla produzione solista di Johnny Marr.
La chiusura è dominata dalle schitarrate distorte e lancinanti di 'How soon is now?', messe in mostra con una certa dose di autocompiacimento e che non tradiscono la loro età, apparendo assolutamente contemporanee.
Il rientro per l'encore è agitato e riffato di chitarra, la voce prende intensità su tonalità eccezionalmente alte.
La stessa voce non è affatto precisa con 'There is a light that never goes out', ma cantando in società col pubblico in un momento comunitario e di commossa fratellanza importa poco.
Per non farci andare a casa col magone, Johnny Marr ci regala ancora un vecchio pezzo saltellante e picchiato in maniera incisiva, 'You just haven't earned yet, baby', che chiude il concerto mantenendo invariato il mestiere e lo stile con cui ci si è presentato.