Dopo diversi rinvii, sold out a Roma per il live di James Taylor
Una serata avvolgente in compagnia del cantautore statunitense
Per qualcuno, questo signore attempato e dai modi ineffabili e gentili potrebbe essere catalogato come "dinosauro" del pop/rock, che dir si voglia.
In realtà stiamo parlando di una vera leggenda dinoccolata.
James Taylor è stato uno dei pochissimi talenti arrivati all'orecchio dei Beatles all'apice della loro carriera.
E, diciamocelo chiaramente, Sir Paul McCartney di melodie, armonie e scrittura musicale ne ha da insegnare.
Eppure, riconobbe nel songwriter di Boston, nel suo lirismo miniale e a tratti agrodolce, un talento inaspettato.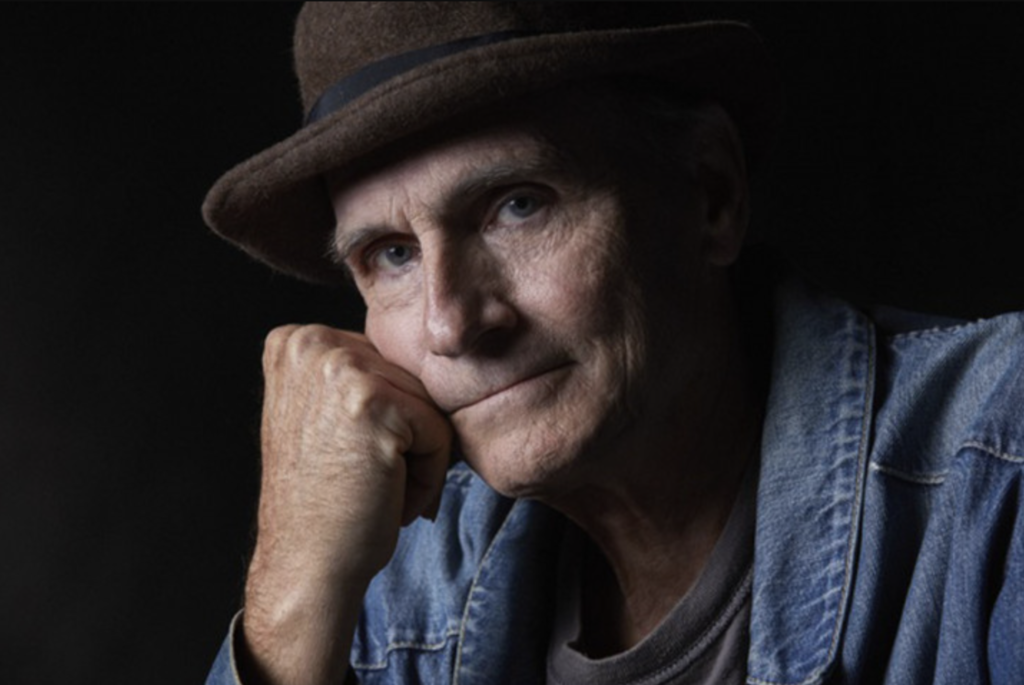 Taylor è sempre stato fedele a sé stesso e alla sua poetica, ed il pubblico non lo ha mai abbandonato.
Certamente, come tutti gli uomini ha avuto tratti personali burrascosi, momenti di chiusura ispirativa, un matrimonio pessimo con Carly Simon (altra grande star del pop americano) e persino problemi di tossicodipendenza.
Ad un certo punto sembrava sul punto di smettere e se non fosse stato per l'affetto sorprendente di un pubblico che in quel di Rio De Janeiro lo sorprese dopo la performance di Ozzy Osborne, forse non staremmo ancora a parlare della sua attività.
Come promesso, è tornato sul palco della Sala Santa Cecilia dell'Auditorium, dopo vari rinvii, per un concerto magnifico.
Per l'occasione, è accompagnato live da una band capace di spaziare da armonie rock a blues gospel.
Taylor si trova a suo agio con la sua carriera e con ciò che è stato, è un artista che non ha davvero rimpianti.
Quel suo modo di pizzicare la chitarra trasformandola in una seconda voce, più alta della sua naturale, lo rende davvero unico nel panorama mondiale, ancora oggi alla veneranda età di ormai settantaquattro anni.
Il repertorio è vastissimo, spazia da 'Something in The Way She Moves' a 'Sweet Baby James', 'Carolina On My Mind'.
C'è naturalmente lo spazio per i classici della sua musa (da sempre ispiratrice) Carole King con 'Up on the roof' e l'eterna 'You've got a friend', con una voce che non dà mai segni di cedimento.
L'acustica dell'auditorium di Renzo Piano aiuta ad avvolgere gli ascoltatori in un'atmosfera calda e protettiva che rompe la distanza tra chi è sul palco e chi in platea e galleria. Taylor, con la sua timida e proverbiale ironia, si concede al pubblico con due bis non scontati che regalano ulteriori emozioni ad un pubblico trasognante e cullato dalle note della sua chitarra e dalla sua voce, sempre così pronte e sempre così avvolgenti.
L'intuizione che ebbe Paul McCartney a fine anni Sessanta fu davvero quella giusta, a dimostrazione che i grandissimi talenti, o meglio dire geni, si incontrano, si riconoscono, si annusano e si spronano a vicenda in nome della musica che ha davvero la capacità di unire realtà umane che magari vengono da mondi distanti per formazione e alchimia.
Ma che attraverso la voce del pop, riducono tutto a semplice e velata emozione di tre minuti musicati.
Che molto spesso è esattamente ciò che cerca il pubblico.
Photo Gallery James Taylor Band
Roma, 30/10/2022
© Emanuela Vertolli / ONR