Cosa resterà di questi anni punk?
Il sottotesto della serata del 15 gennaio al Druso di Bergamo sembrerebbe essere questo, il nome in evidenza sulla locandina è quello di Glen Matlock, e in apertura troviamo i Raw Power, sarebbe inopportuno definirli gruppo spalla. Da una parte il primo bassista dei Sex Pistols, che ha contribuito alla produzione di "Never mind the bollocks" lasciando poi spazio sul palco a Sid Vicious, molto più personaggio e molto meno musicista; dall'altra un gruppo storico della scena hardcore punk italiana e anche mondiale, trentacinque anni di carriera sulle spalle, una ventina di dischi e innumerevoli collaborazioni di tutto rispetto.
Atto primo: Il Trambusto, a cura dei Raw Power.
Scaletta lunga, pezzi brevissimi e senza soluzione di continuità, come nella migliore tradizione hardcore punk. Si parte in quarta, la batteria a predicare pesantamente dall'alto del pulpito, qualche breve giro di chitarra vagamente virtuosa, tutto il resto è decibel. La voce di Mauro Codeluppi non si schiarisce mai, una certa staticità nell'azione lo rende più un cantante/urlatore da posa, i brani vagano tra la velocità punk e una profondità quasi metal. A tratti ci si trova in una centrifuga di punk rock tirato e poco strutturato in stile West Coast, altri attacchi rimandano più indietro nel tempo, in compagnia dei mostri sacri del 77.
I Raw Power trovano spazio anche per un bis, si tratta in fondo di tre brani e cinque minuti in più, incluso un omaggio e un saluto a uno dei grandi che ci hanno lasciato di recente, 'Ace of Spades' è per Lemmy Kilmister ma non ci si può commuovere.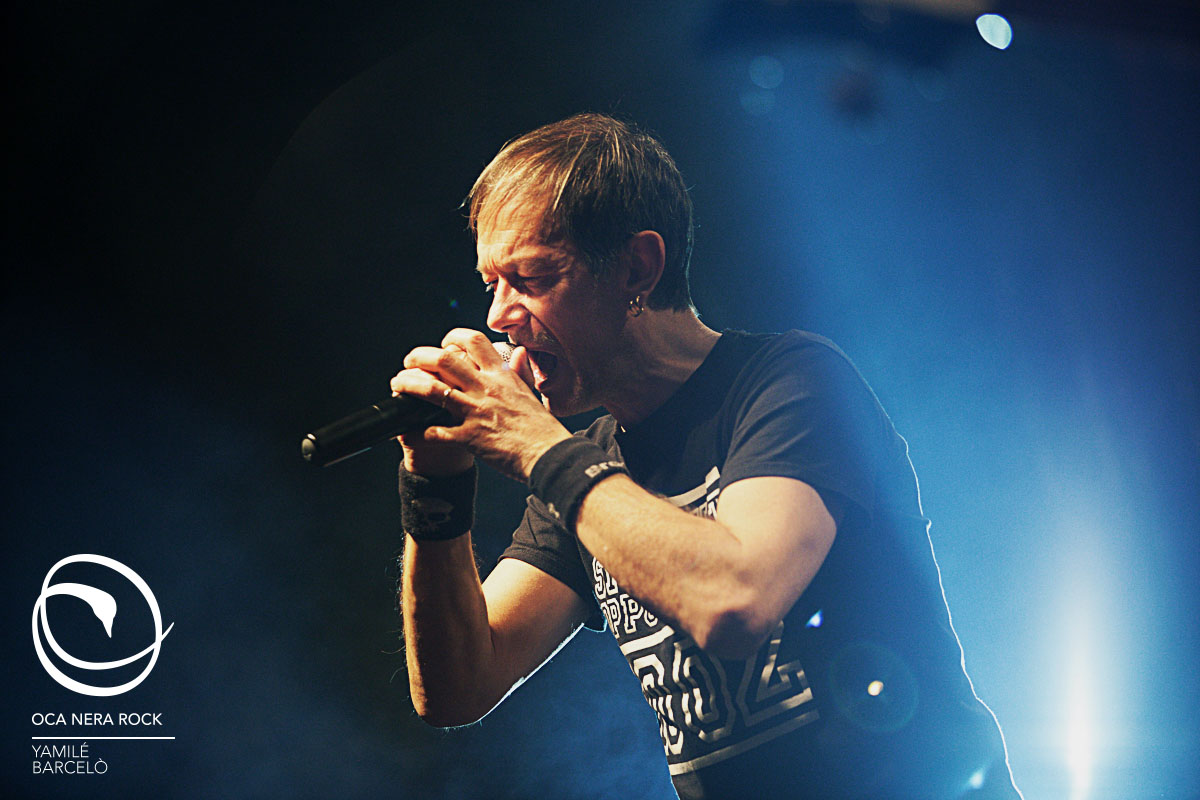 Atto secondo: L'Acustico, a cura di Glen Matlock.
Il ragazzo di Londra sale sul palco da solo, imbracciando la chitarra, si piazza al centro della scena e a un passo dal bordo e dal pubblico, e propone un set e un sound che naturalmente non hanno nulla a che vedere con i Sex Pistols. Perché non so voi, ma io il concetto di punk acustico non lo riesco proprio a immaginare. Glen Matlock ha l'aspetto dello zio baffuto di un telefilm americano della fine degli anni '80, l'aria simpatica di chi la sa lunga. Le prime schitarrate sono apertamente folk rock, quello leggero e vivace che si direziona verso il rock più acustico. La postura è pure quella di un folk rocker navigato, e il contatto col pubblico è brillante e coinvolgente. Invita a un battimani con un'investitura ufficiale, «You are the drummer», e su quel tempo costruisce una versione decisamente alternativa di 'God save the Queen'. Divertente, sorridente, poco incazzata, più che ai Sex Pistols rimanda ai primissimi Cure, pop-punk-wave acerbo e immediato.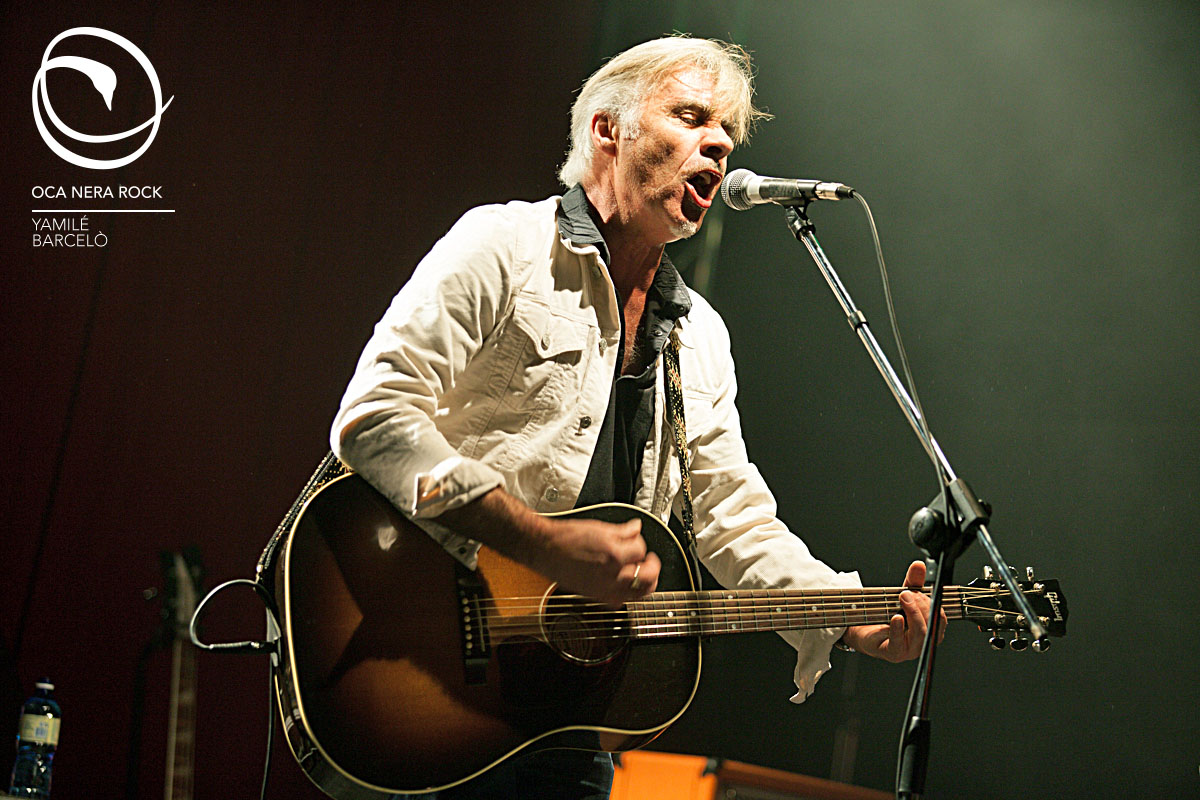 La scaletta di Glen Matlock assume poi sfumature più scure, c'è parecchio blues rock e ci sono brevi passaggi dark in formato acustico, il coinvolgimento del pubblico è totale, che si parli di canticchiare cori e controcori o battere le mani, Glen Matlock sprigiona simpatia e ha un aspetto perennemente sorridente e un po' intontito, oltre a una vaga somiglianza con Ricky Tognazzi. Ed è come essere a una puntata de il Bivio, come sarebbe andata se sul palco fosse salito lui al posto di Sid Vicious? Meno immagine, più sostanza, fondamentalmente l'antitesi del punk.
Il set principale termina nuovamente all'insegna dei Sex Pistols, 'Pretty vacant' come se fossimo intorno a un falò sembra un po' meno alienante, qualche irriducibile tra il pubblico si cimenta nel crowd surfing, qualcuno si accende una sigaretta, ci sentiamo tutti un po' più trasgressivi. Un paio di canzoni leggere e di atmosfera per l'encore, all'insegna del rock 'n' roll d'annata, e si finisce con una versione bella piena di 'All or nothing', bel tributo agli Small Faces e a tutto il mod d'Albione.
Siamo tra amici, l'anticonformismo abita altrove, la musica è più che discreta e i sorrisi non mancano. Quel simpatico zio baffuto di Glen Matlock ci ha messo di buonumore senza sconvolgere le nostre vite. È rimasto questo, di quegli anni punk.
Ph. © Yamilé Barcelò: per vedere tutte il set completo del concerto clicca qui