Bologna, 26 marzo 2019
Martedì esplosivo in quel di Bologna, dove a distanza di due anni tornano a far tremare le pareti del Locomotiv Club gli energici Frank Carter and the Rattlesnakes.
La band punk rock inglese, in attività dal 2015, torna in Italia per presentare il nuovo disco "End of the souffering" che uscirà a maggio per l'etichetta International Death Cult.
Ed è proprio con un nuovo singolo che la band debutta sul palco, 'Crowbar', che permette al grintoso frontman di gettarsi sul pubblico e di esibirsi in una serie di esercizi aerobici mentre i presenti lo sorreggono con entusiasmo.
Tra capriole e verticali, Frank si sposta con agilità nel locale, sopra la folla, complice una serie di fan in ottimo stato fisico, che gli permettono un solido appoggio.
Dopo aver letteralmente sorvolato ogni angolo del locale, Frank torna sul palco, continuando la scaletta con brani vecchi e nuovi.
'Anxiety', sempre del nuovo disco, ci viene presentata come un sunto degli ultimi anni della vita del cantante, caratterizzati da una serie di problemi mentali e depressione, che l'hanno quasi spinto a mollare tutto.
Ci racconta degli up and down della sua vita, di come sia stato difficile venirne fuori, ma che ci è riuscito anche grazie a sua figlia, alla quale poi dedica il pezzo 'Lullaby'.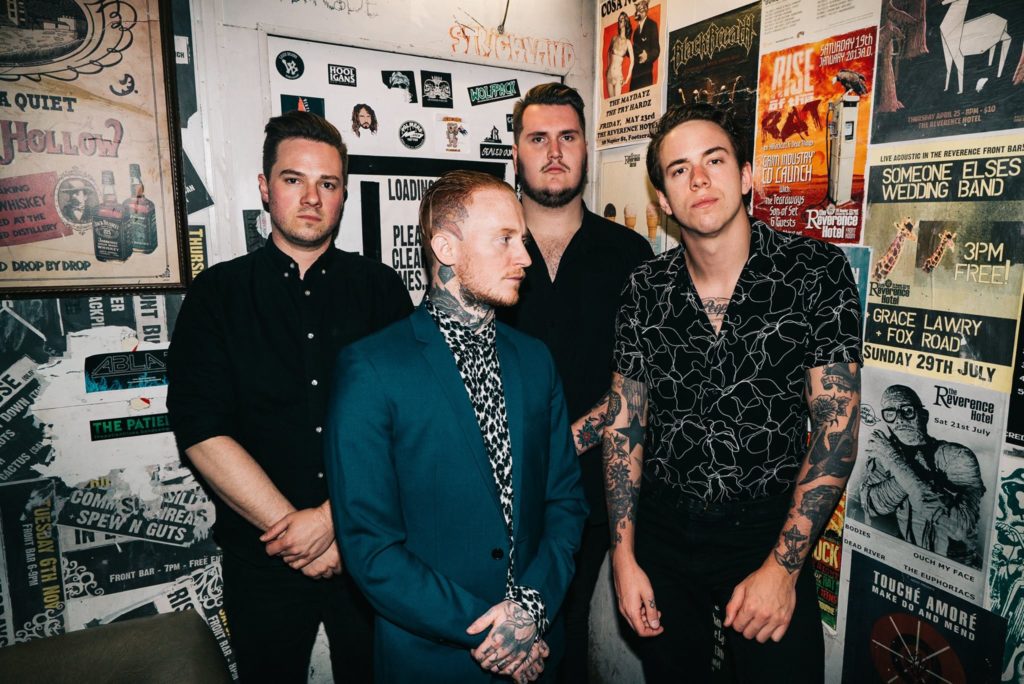 Altro momento toccante è la dedica che fa a tutte le donne, continuamente vittime di abusi, di quanto sia deplorevole molestarle in casa, a lavoro e nei locali.
Quindi invita tutte le donne presenti nel locale a fare crowd surfing e promette solennemente che nessuna verrà toccata in maniera inappropriata, altrimenti dovranno vedersela con lui.
L'Invito è ovviamente colto con entusiasmo, e le fan di tutte le età sorvolano il pubblico ed effettivamente Frank si preoccupa di sorreggerle e accompagnarle dolcemente a terra, senza farle cadere.
Il concerto finisce con il pubblico che reclama a gran voce il noto brano 'I Hate You', che la band con entusiasmo esegue e tutti cantano a squarciagola.
Persino i ragazzi nella band d'apertura, gli inglesi King Nun, fanno irruzione sul palco, rubando i microfoni ai Rattlesnakes e buttandosi sul pubblico per cantare con i fan, alimentando ancora di più la grinta e l'adrenalina.
Sono ormai passati 12 anni da quel famoso Reading Festival dove Frank Carter si fece tatuare sul palco da Chad Gilbert dei New Found Glory, ma continua comunque a realizzare show di enorme impatto visivo e a dir poco coinvolgenti e forse è proprio questa sua coerenza che gli permette di avere un grande pubblico a sostenerlo (anche letteralmente).