Segrate (MI), 21/07/2019
Elena Tonra, voce e anima dei Daughter, il palco del Circolo Magnolia lo conosce bene.
È forse per questa ragione che l'unica data italiana del suo progetto solista Ex:Re è un'esclusiva del locale di Segrate, vero e proprio fulcro dei concerti più interessanti nell'estate milanese.
Uscito nel 2019, l'album eponimo è un percorso intimo e sofferto della cantante e chitarrista londinese, che ruota intorno alla delicata narrazione della fine di una relazione.
È domenica sera, il tema è piuttosto impegnativo, ma se non ci ammazzano le zanzare siamo pronti a tutto: ci armiamo di salviettine alla citronella, e ci prepariamo all'immersione.
Entra in punta di piedi, Ex:Re, e rompe il silenzio sfiorando la chitarra e facendo riecheggiare la voce, un attacco lento e carico di vuoto, che viene violato in chiusura da un leggero accenno di violoncello.
È l'incipit con cui si arriva a 'Where the time went', animata da percussioni sorde che alzano il tono, che rimane comunque ben al di sotto della soglia di sicurezza.
In questo gioco di addizioni, è l'inserimento del basso di 'Crushing' che trasforma la situazione, costringendo le percussioni a venire allo scoperto e la voce di Elena Tonra a farsi più decisa, restituendo ora un senso di pienezza.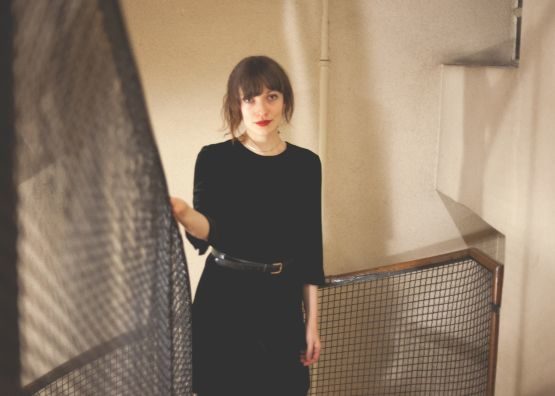 Il suono di Ex:Re è tutto vivo, interamente strumentale e privo di campionamenti. Il limite di intensità acustica viene ora superato, smorzato dalla voce flebile ma trascinato dalla batteria incipiente.
Il saliscendi di emozioni tristi, in sequenza, viene scandito dalla batteria che può essere sorda o picchiata a seconda del mood, graffiato a tratti dal violoncello sporco e tirato, quello di 'New York', e questo lato lento e licenzioso fa emergere l'anima più sanguinante.
La distanza di Ex:Re dai Daughter non è di certo abissale, ma comunque marcata, è forse 'The dazzler' l'anello di congiunzione tra i due mondi, colmo di basso e riverberato dalla voce.
La geometria sul palco muta di frequente, con continui scambi di strumenti tra Elena Tonra e i suoi tre musicisti di supporto.
È sul finale che ci si scorda (in senso mnemonico) delle chitarre, '5AM' guidata e spinta, sintetica nei modi come nei toni, lancia il finale spinto sulle tastiere in crescendo di 'Romance'.
Il repertorio di Ex:Re viene così completato, il serbatoio di brani dell'unico album è stato interamente sfruttato, ma un bis non si nega a nessuno, e così la timidissima ed emozionatissima Elena Tonra sfodera parecchia grinta con una cover di 'Everybody's got to learn sometime' dei The Korgis (un'idea che già in molti hanno avuto, a dirla tutta), prima di congedarsi tra i meritati applausi.
Ché domani è lunedì per tutti.