Artista complessa, come fosse uno di quei prismi di cristallo baciati dal sole in varie ore del giorno
Cat Power è capace di emanare bagliori di luce improvvisa che trasformano un concerto in un evento
Non solo eclettica, ma in grado di scivolare su tutti i suoi diversi registri che ne hanno definito una solida carriera, scevra da aspetti sensazionalistici ma comunque sempre molto fascinosa.
Anche nella cornice splendida della Cavea all'Auditorium che indossa come fosse un guanto di seta, tra una coppa di vino e un caffè.
E supportata da una band strutturata.
Cat Power regala al pubblico del Roma Summer Festival un'ora e mezza di talento purissimo.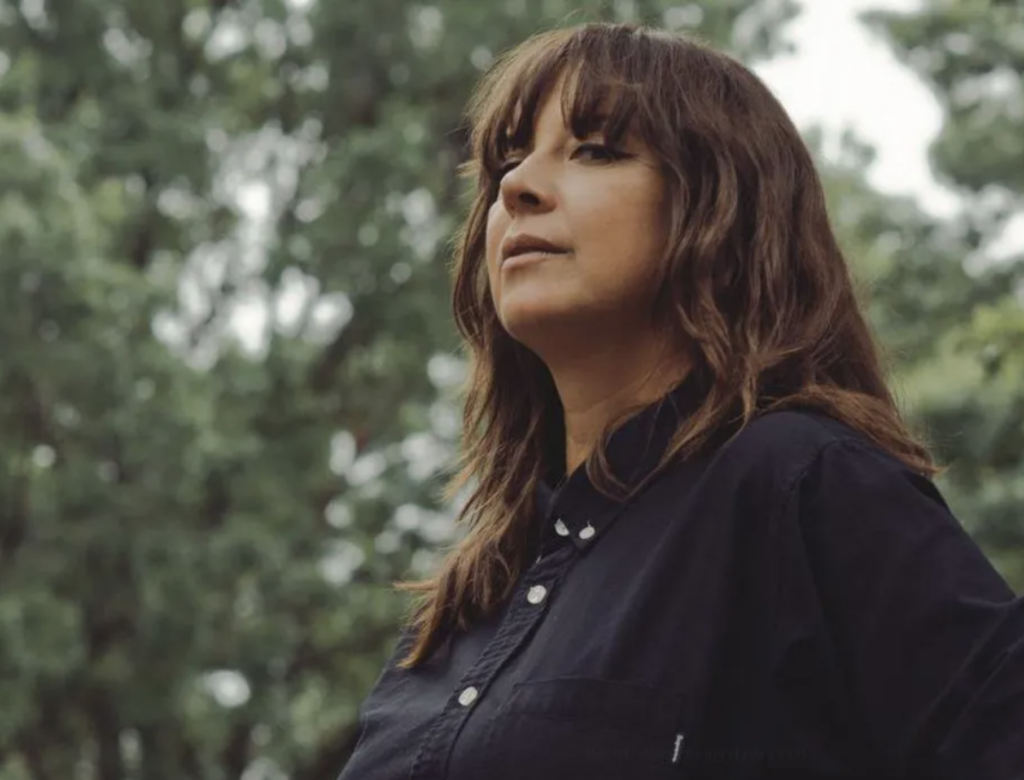 Inizia con atmosfera intima e un registro minimale e soffuso: l'inizio del concerto alterna le sue malinconiche gemme, da 'Great Expectations' a 'Hate' sino a 'Metal Heart', susseguite da delle cover.
La strada di reinterpretare pezzi altrui l'ha già espletata negli ultimi lavori discografici.
È qui che emerge tutto il suo talento musicale: Cat Power è capace di fare sua anche l'arte altrui.
Ascoltate, ad esempio, la sua versione di '(I can't get no) santisfaction' dei The Rolling Stones o a 'A pair of Brown Eyes' dei Pogues di Shane McGowan, due pietre miliari del pop-rock internazionale.
Sono assolutamente stravolte da una sinuosità vocale che lascia davvero incantati.
Non manca un omaggio più recente come quello a Lana Del Rey e alla sua 'White Mustang' per poi tornare a pescare dal passato con 'These Days' di Jackson Browne o 'I'll Be Seeing You' di Sammy Fain.
La seconda parte del concerto vira decisamente verso toni maggiormente blues e soul.
Prima del finale del concerto, Cat Power si diverte a regalare al pubblico copie della setlist.
Un attimo dopo, è pronta a ruggire come una leonessa con le due perle finali: 'The Greatest' ma, soprattutto, 'Wild Is The Wind'. Bella e pura come ancora è in grado di cantare 'Charlyn'.
Cos'altro ci si può aspettare da una artista così?
Cat Power è capace di dondolare sulle sue fragilità e tirarne fuori una summa di espressioni compositive che davvero pochi possono oggi compiere.
Non sempre le sue produzioni raggiungono il livello di creatività che è capace di esprimere nella dimensione live.
Dimensione dove 'Charlyn', ad esempio, risulta davvero superba: eccelle per tecnica e classe.
E mentre la prima è qualcosa che solo lo studio e l'applicazione può preservare, la seconda è frutto di un talento che non va imbrigliato come i vagiti di un neonato.
Libero di esprimersi con i tempi, i modi e i registri che l'artista di Atlanta è capace di dare al proprio pubblico.
Una garanzia di emozione.
Cat Power
Roma, 20/06/2022
Roma Summer Fest