In collaborazione con Comcerto Musica e Live Nation Italia, Oca Nera Rock mette in palio due biglietti per la data de EXPLOSIONS IN THE SKY a Milano il prossimo 6 febbraio.
Sul palco del Fabrique la band si esibirà per una delle due date del tour italiano.
A vent'anni dal loro debutto sulla scena musicale con "How Strange, Innocence" e con sette album in studio, gli Explosions In The Sky fanno tappa in Italia con il loro "20th Anniversary Tour".
Autori di mini-sinfonie catartiche, i loro potenti brani strumentali evocano romanticismo e tragedia: un sound trionfante, una vera e propria esplosione in cielo.
---
Come fare per partecipare e tentare la fortuna?
Basta rispettare due semplici regole:
1) Condividi questo articolo su Facebook:
– in modalità pubblica *
– usando l'hashtag #ONREXPLOSIONS *
2) Invita i tuoi contatti a mettere un like alla pagina di Oca Nera Rock: in questo modo permetterai anche a loro di conoscerci e di restare sempre aggiornati con le nostre attività
Tra coloro che parteciperanno in modo corretto verrà estratto a sorte un vincitore che si aggiudicherà gli ingressi omaggio al concerto.
* L'utilizzo della modalità pubblica e di un hashtag sono gli unici fattori a nostra disposizione per verificare e tracciare la partecipazione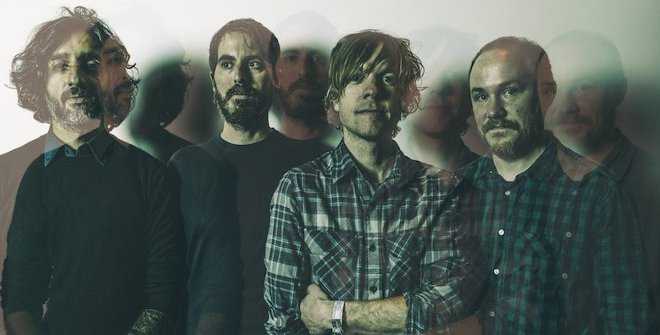 Info sull'evento

Explosions In The Sky
Fabrique – Via Gaudenzio Fantoli 9, 20138 Milano
Data: 06/02/2020
Orario: 21.00

Per maggiori info clicca qui.
Dettagli sul contest
> Il contest terminerà il giorno 04 febbraio 2020 alle ore 16.
> Il vincitore sarà estratto a sorte tra tutti coloro che avranno partecipato in modo corretto.
> Il vincitore verrà contattato tramite social: sarà chiesto in privato di fornire un indirizzo di posta elettronica valido al quale inoltrare la documentazione necessaria per il ritiro dei biglietti omaggio in cassa accrediti la sera dell'evento.
> Il contest è realizzato grazie alla collaborazione con Comcerto Musica e Live Nation Italia.